Arcoroc Maeva Dot Set of 6 Dessert Glass Bowl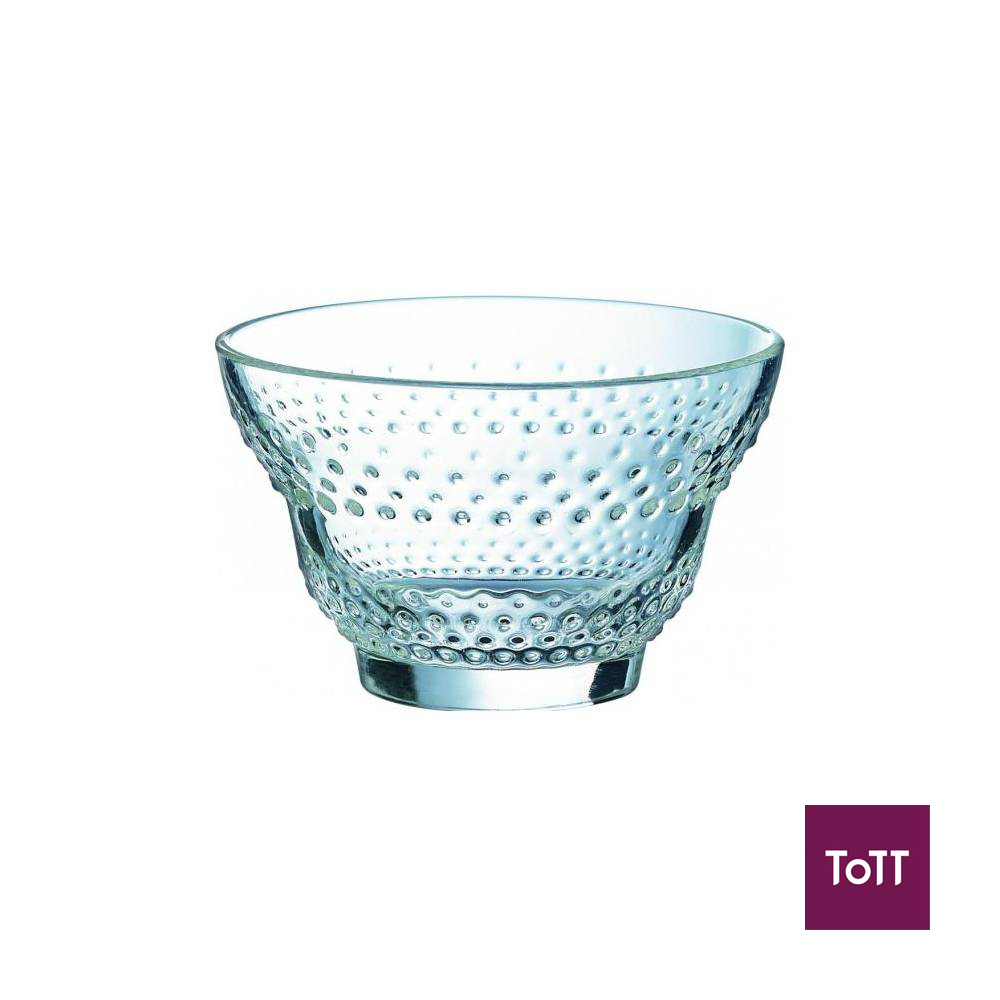 Fun, fresh, stylish, funky and retro are some of the words that can be used to describe the Maeva dessert dishes. Available in 3 designs and 2 capacities they are perfect on their own or mix and matched together. The textured design adds spirit to the table and augments the appearance of dishes.
Arcoroc is a well-known manufacturer of dinnerware, glasses, and flatware for the commercial foodservice industry. Arcoroc's inventory of attractive beverageware includes products designed to serve both alcoholic and non-alcoholic beverages. Additionally, their dinnerware can be used for everything from appetizers and salads to entrees and desserts. Whether you using it at home, running a fast casual restaurant, or catering company, Arcoroc has the products you need.