Atlantic Chef Japanese Chef Knife, POM Handle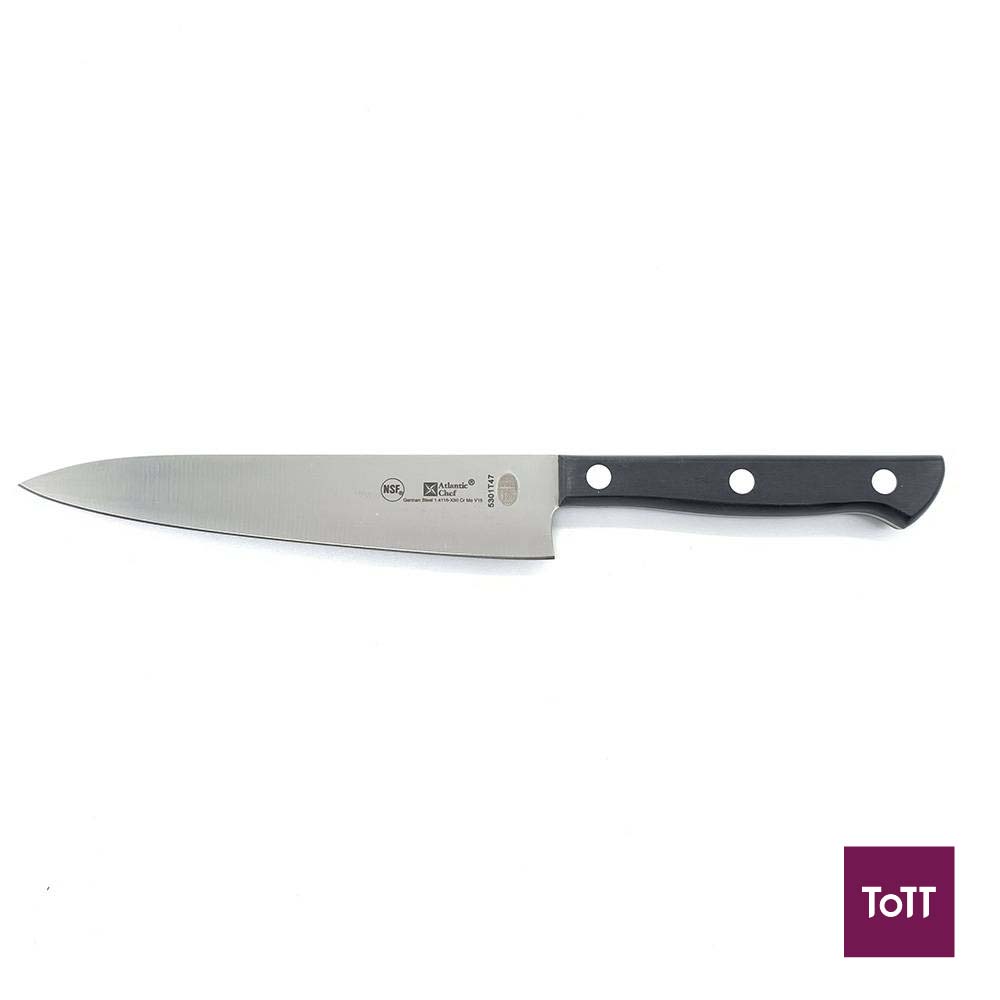 This Japanese chef knife versatile design provides excellent control when chopping, dicing, mincing, or vegetables, poultry, roasts, and more. Atlantic Chef knives adopts ergonomic design pakkawood handles for perfect balance, maximum comfort and best manipulation. Due to the weight and balance of the knife, it is also perfect for heavy duty work such as cutting thicker vegetables and meats.
Atlantic chef have more than 30 years of experience in manufacturing kitchen knives and is recognised for the insistence on good quality and the professional and novel technologies.