Atlantic Chef Knife Guard 1.5×10.5″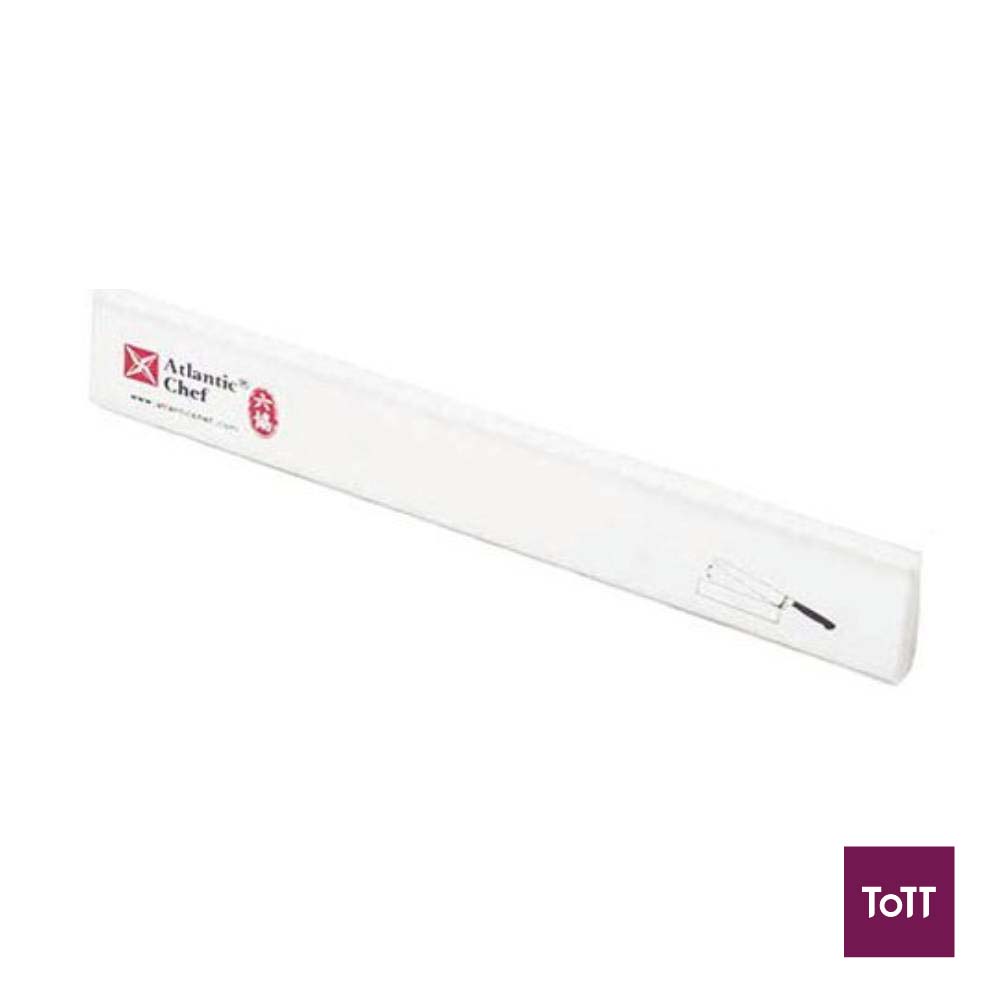 Created with an angled opening that can fit slanted or straight knife handles. These edge protectors are perfect for pairing, steak, boning, bread, santoku, fillet and chef knives. Protect your knives' integrity without marring their finish or dulling their blades as they slide in and out of the sheath.
Atlantic chef has more than 30 years of experience in manufacturing kitchen knives and is recognised for its insistence on good quality and professional and novel technologies.