Atlantic Chef Serrated Cake Knife, Plastic Handle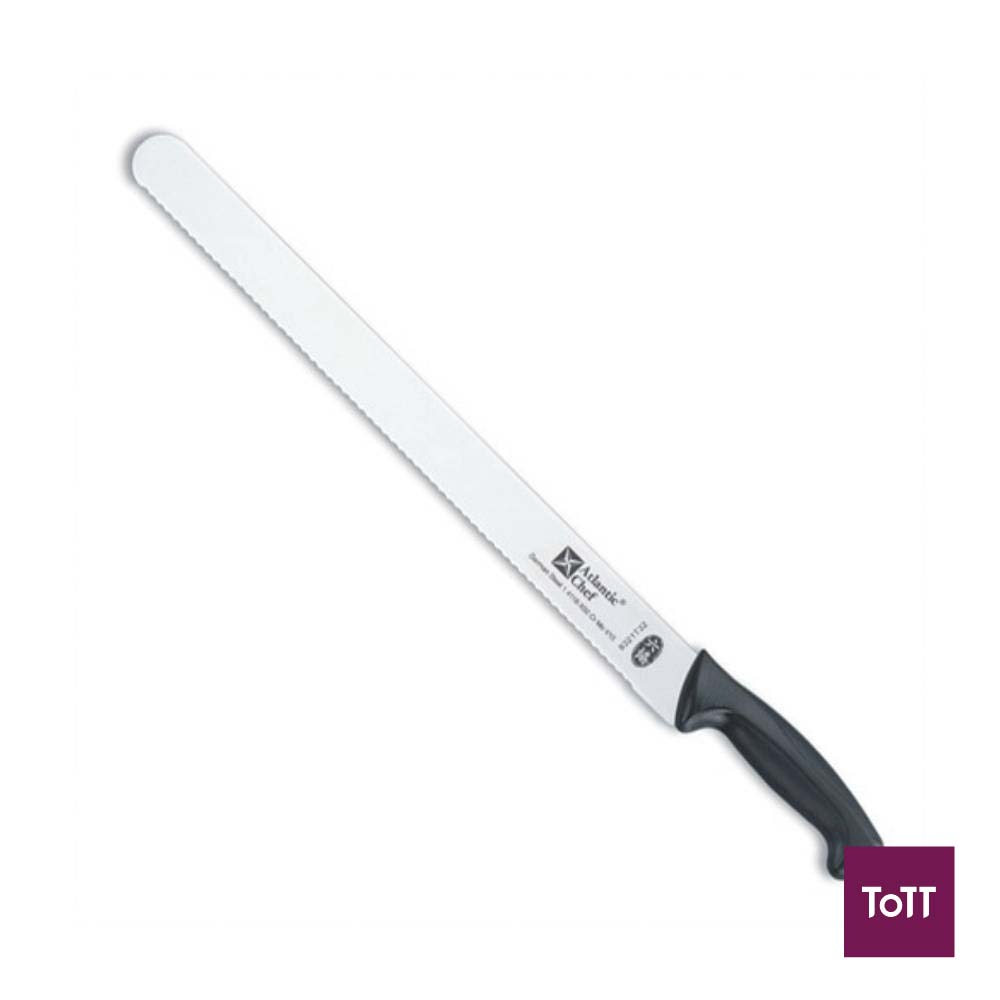 Expertly crafted to suit both professional chefs, as well as home kitchen cooks, the Atlantic Chef Cake knife combines lasting, versatile performance with a comfortable, ergonomic design. This kitchen knife is perfectly balanced with just the right heft for ultimate control when slicing.
Atlantic chef have more than 30 years of experience in manufacturing kitchen knives and is recognised for the insistence on good quality and the professional and novel technologies.