Black & Decker Nicad Screw Driver, 10-Pc Bits Set, 3.6V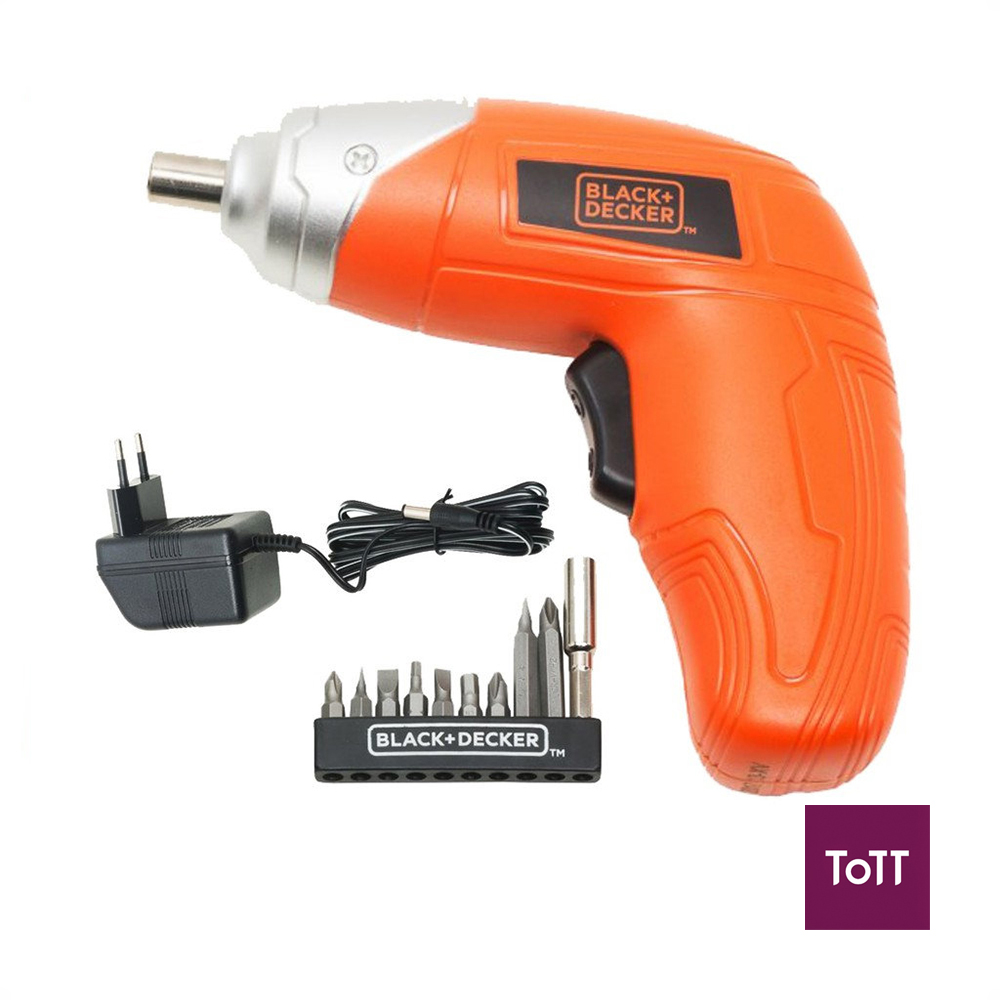 The black & decker 3.6v rechargeable cordless screwdriver is a good combination of performance, comfort, value and style.
The screwdriver must have for any home and is easy to find in your toolbox or project drawer.
It has 0-180 rpm to get projects done quickly and an interated 3.6v rechargeable battery which makes it great for assembly projects, installing mini blinds, hanging curtain rods and pictures, and installing light switches.
The screwdriver features a compact pivod design allowing you to get in tight spaces.
The forward/reverse button allows you to change directions so you can remove screws as well as put them in.
The large 2 finger trigger and the overmolded rubber grip provide comfort and prevent it from sipping in your hands.
The screwdriver recharges fully in only 3-6 hours and this set provides a great value as it includes a charger and 10 bits in a storage bit bar.
The included bits include 8 1 inch bits of various styles, 1 2 inch philips power bit, 1 2 inch slotted power bit and 1 magnetic holder.