Boska Amigo Medium Tapas Cheese Board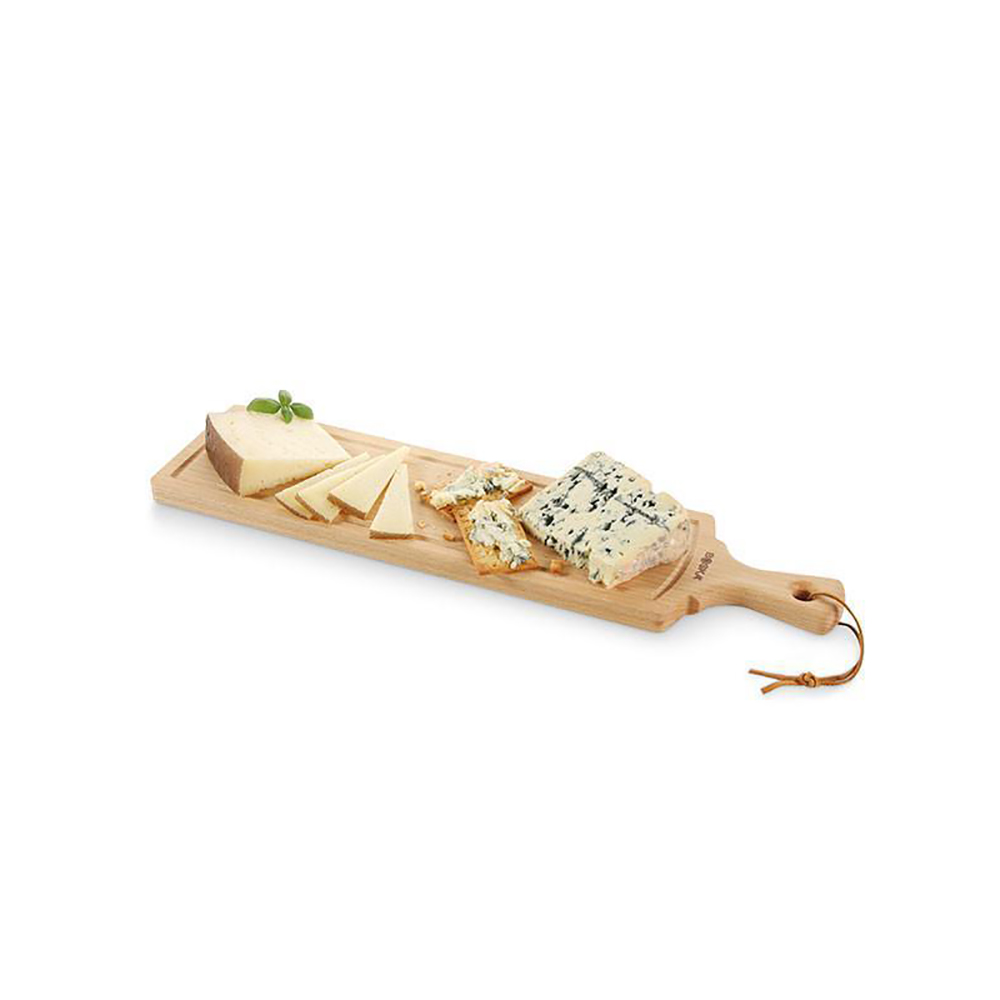 Party time? You can make every occasion a little more special with the Serving Board Amigo M. Cheese, tapas, desserts, or other hors d'oeuvres; everything looks better on this impressive board. Variety is the spice of life. It may be slightly smaller than its big brother, but this cheese board still has more than enough room to play host to a variety of beautiful hors d'oeuvres. You can easily hang up the Cheese Board Tapas Amigo M by its handy handle. The handle also enables you to go out and serve a round!
Rectangular design – The board has a large but refined surface. This makes it not only easy to clean but also superb eye candy.
This cheese board is 35.5 cm long (not including the handle)
At BOSKA we make Food Tools for Life and we believe quality is sustainability. Our goal is to design products that last a lifetime. It all began near Gouda, in Holland, where blacksmith Willem Bos made his first cheese tools for the local farmers. From that day on it's been our family's tradition to create fun & smart tools so you can enjoy cheese, chocolate, pizza and more to the fullest. We love it! So whether you're cutting, slicing, grating, grilling or melting, we'll help you create mouthwatering food and a party on your table. Enjoy!