Boska Bark Size M Cheese Board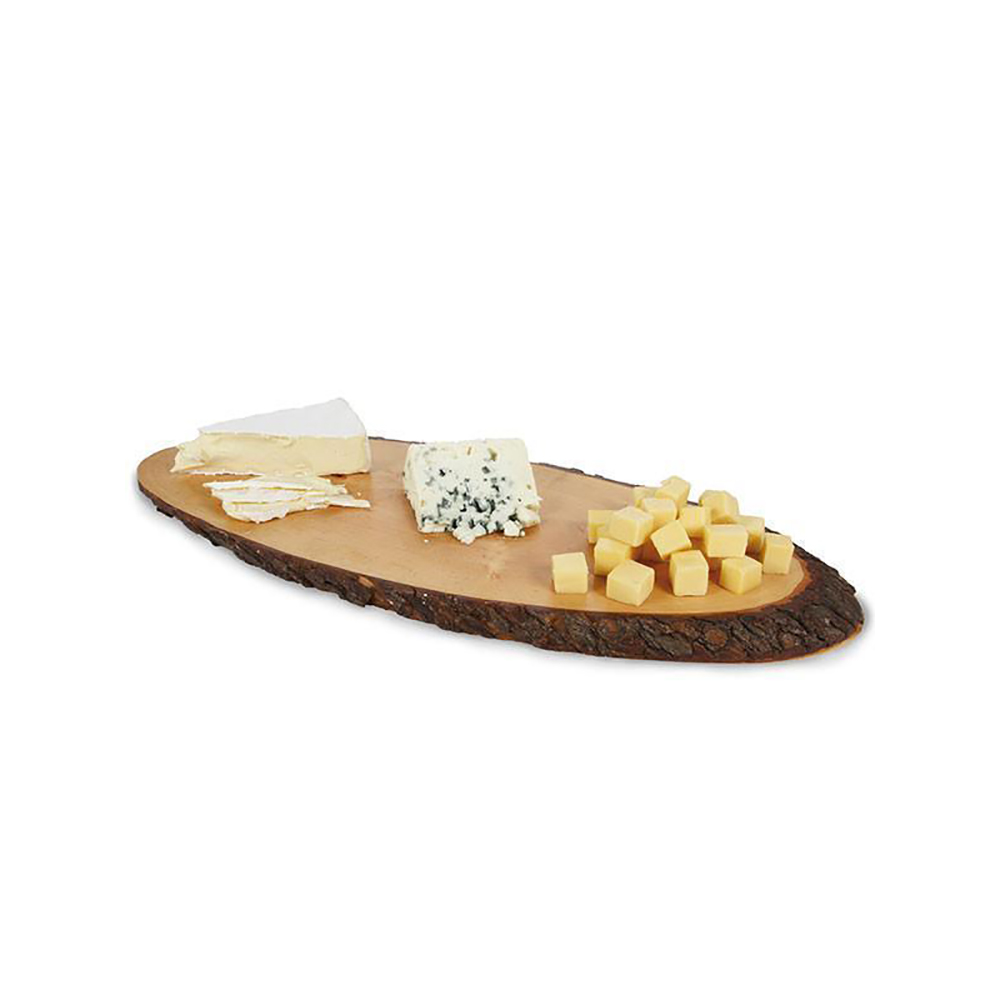 With the Bark Board Alder M, you're adding an awesome eyecatcher to your home. The bark board is made of 100% alder wood. It'll be the center of attention on your dining table or in your store. Your products will look even more delicious on this board. A yummy block of cheese, some Brie, a couple of hors d'oeuvres, and it's time to dig in! One with nature, The alder wood cheese board is made of a slice of a tree. This means that each board has a unique shape and size. The board is lacquered, which makes it easy to clean. Thanks to the alder wood, this board has a great rustic appearance.
Eye for detail – The polished and lacquered top coating means that odors and bacteria don't stand a chance on your cheese board. Your favorite cheeses and bites look amazing on this fantastic, natural product. It'll have your mouth watering in no time!
At BOSKA we make Food Tools for Life and we believe quality is sustainability. Our goal is to design products that last a lifetime. It all began near Gouda, in Holland, where blacksmith Willem Bos made his first cheese tools for the local farmers. From that day on it's been our family's tradition to create fun & smart tools so you can enjoy cheese, chocolate, pizza and more to the fullest. We love it! So whether you're cutting, slicing, grating, grilling or melting, we'll help you create mouthwatering food and a party on your table. Enjoy!