Boska Milano+ Stainless Steel Cheese Grater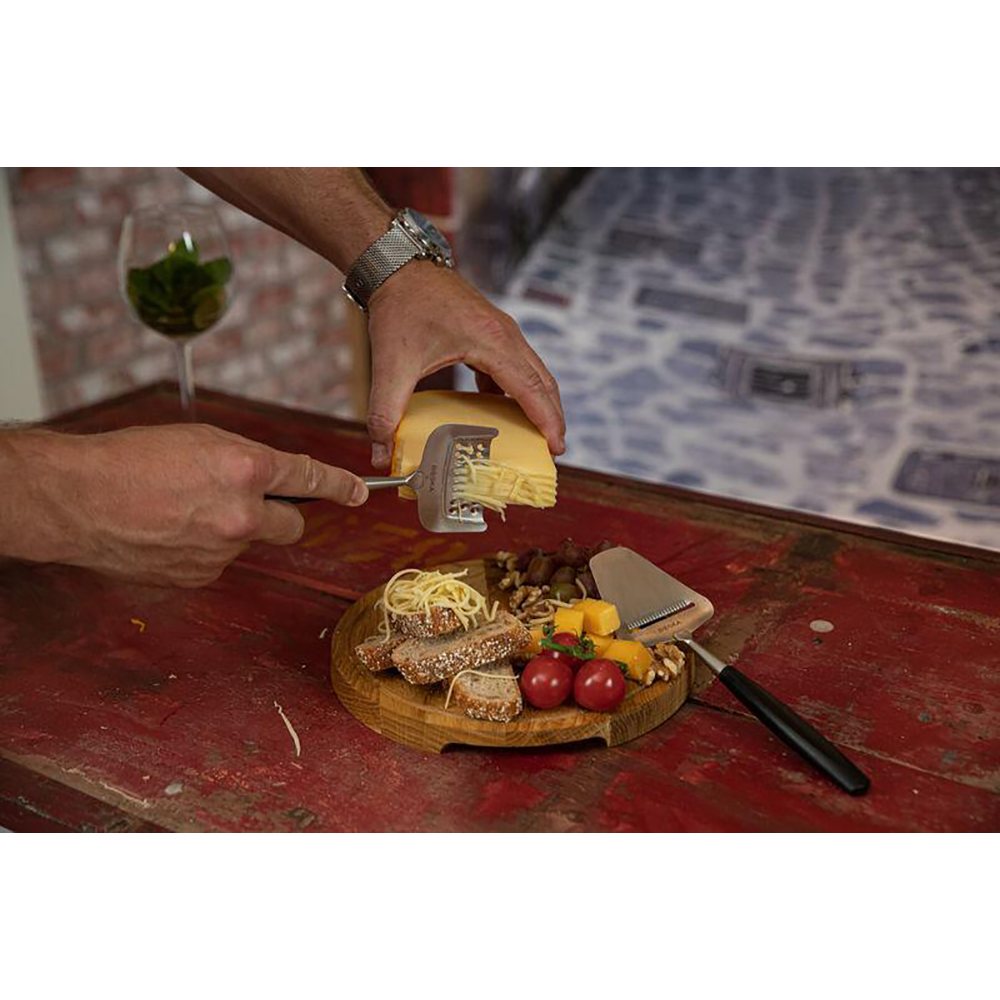 Grate the most delicious semi-hard and hard cheeses with the cheese grater Monaco+. This stainless steel, non-stick grater is part of the Monaco+ collection: the top-of-the-line among cheese tools! It has a flat handle for extra grip. The grater is also suitable for, among other things, citrus fruit and carrots. Extra non-stick and user-friendly, this handy cheese grater is part of the Monaco+ line: a collection created from 120 years of experience in making cheese tools. The shot-blasted blade ensures that cheese does not stick and the flat handle provides extra grip. This makes grating very easy and fun. Dishwasher-safe graterfreshly grated cheese tastes much better than the pre-packaged variety. So grab a piece of cheese and start grating. Grated cheese is delicious for your soup, pasta or pizza. Finished grating? The cheese grater is dishwasher safe, so it is clean again in a jiffy!
At BOSKA we make Food Tools for Life and we believe quality is sustainability. Our goal is to design products that last a lifetime. It all began near Gouda, in Holland, where blacksmith Willem Bos made his first cheese tools for the local farmers. From that day on it's been our family's tradition to create fun & smart tools so you can enjoy cheese, chocolate, pizza and more to the fullest. We love it! So whether you're cutting, slicing, grating, grilling or melting, we'll help you create mouthwatering food and a party on your table. Enjoy!