Boska Mini Raclette L30.5xW11xH11cm, 220V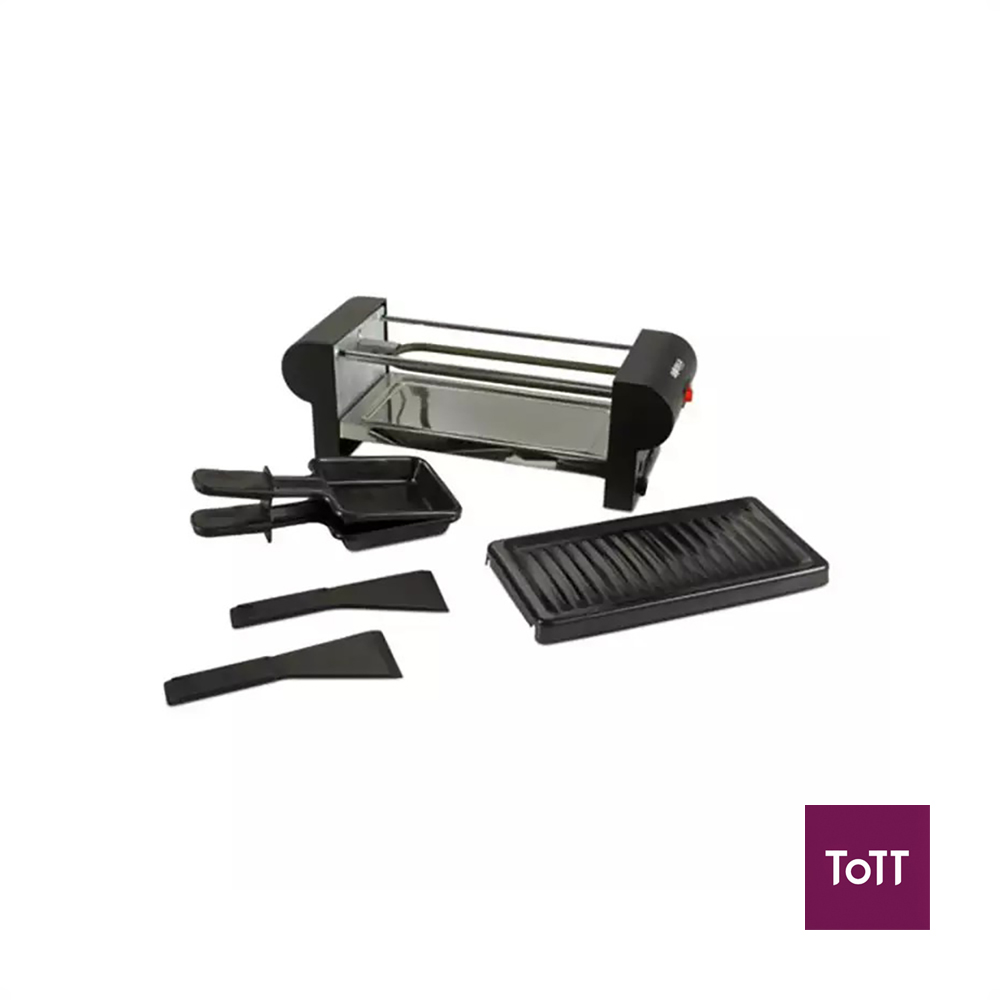 Planning a romantic evening for two? With this Raclette Mini 110V, suitable for two people, that's easily within reach. Light some candles, put on some relaxing background music, and put out the most delicious fresh delicacies. Bake and grill your favorite cheese and vegetables. You can even grill a small cut of meat. Bon appetit! Fun for two. The set consists of a base with a heating element, two pans, two spatulas, and a detachable grilling plate. It's super handy! Don't like doing the dishes? No problem. The set is dishwasher safe, except for the electric element. With this Swiss tradition, in its new modern outfit, you'll be sure to impress your guest. The Raclette works on a 220V connection. This set is an absolute must have for every cheese lover and fans of slow food. Have some Cheese Lovers in your area? Give the set as a gift! The Raclette comes in a fantastic gift box!
At BOSKA we make Food Tools for Life and we believe quality is sustainability. Our goal is to design products that last a lifetime. It all began near Gouda, in Holland, where blacksmith Willem Bos made his first cheese tools for the local farmers. From that day on it's been our family's tradition to create fun & smart tools so you can enjoy cheese, chocolate, pizza and more to the fullest. We love it! So whether you're cutting, slicing, grating, grilling or melting, we'll help you create mouthwatering food and a party on your table. Enjoy!