Boska Oak Cheesy Knife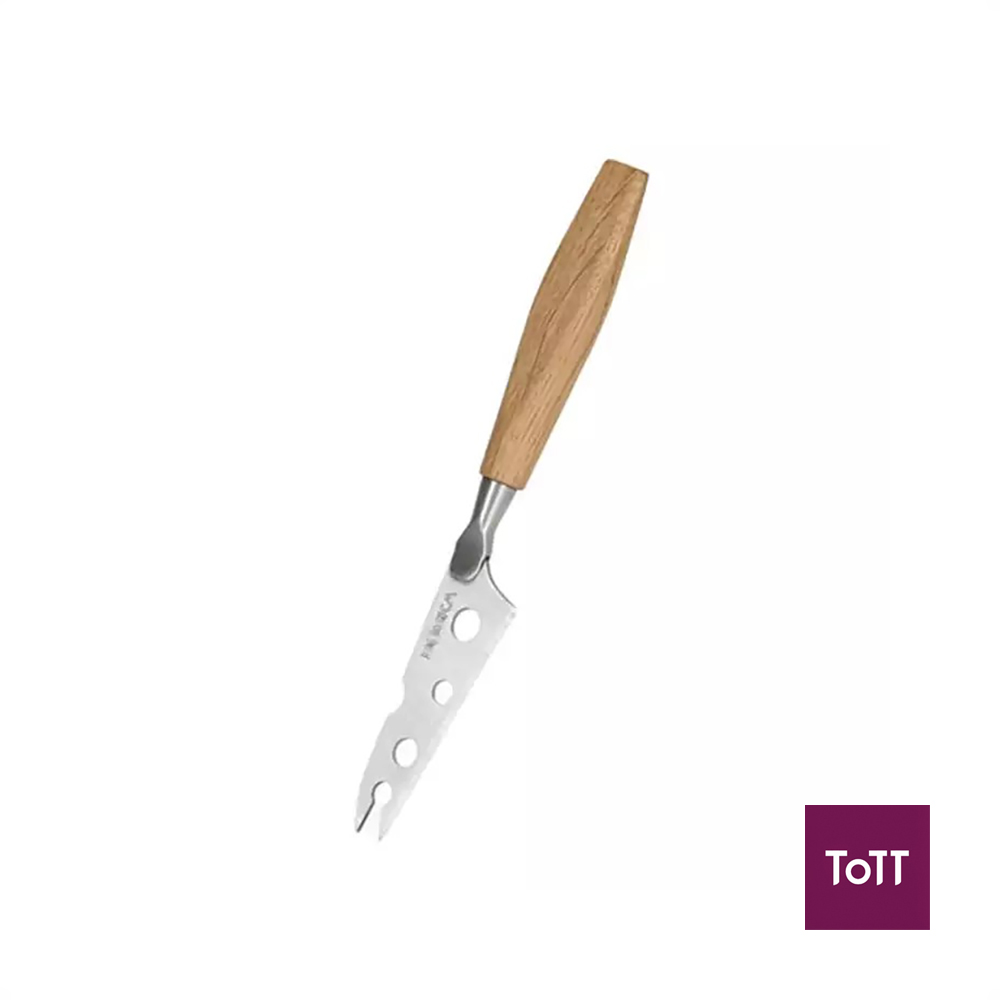 The semi soft cheese knife Oslo No.2 is perfect for cutting soft to semi-hard cheeses. The forked tip will enable you to serve your guests the most delicious cheeses in a very classy way. Cheese won't stick thanks to the swiss cheese holes in the blade. With this cheese knife, you can create the most beautiful and tasteful cheese boards in a flash. Bon appetit! Pick up and serve. The oak wood handle gives this knife a beautiful, natural look. The classic design lies comfortably in your hand. You can easily pick up and serve pieces of cheese thanks to the forked tip. Top quality cheese knife. It's best to wash this knife by hand, due to the oak wood handle. That will keep the knife in peak condition for years to come. This cheese knife steals the spotlight at every party. Invite it into your home as soon as possible.
At BOSKA we make Food Tools for Life and we believe quality is sustainability. Our goal is to design products that last a lifetime. It all began near Gouda, in Holland, where blacksmith Willem Bos made his first cheese tools for the local farmers. From that day on it's been our family's tradition to create fun & smart tools so you can enjoy cheese, chocolate, pizza and more to the fullest. We love it! So whether you're cutting, slicing, grating, grilling or melting, we'll help you create mouthwatering food and a party on your table. Enjoy!