Bruno Compact Hotplate Midnight Blue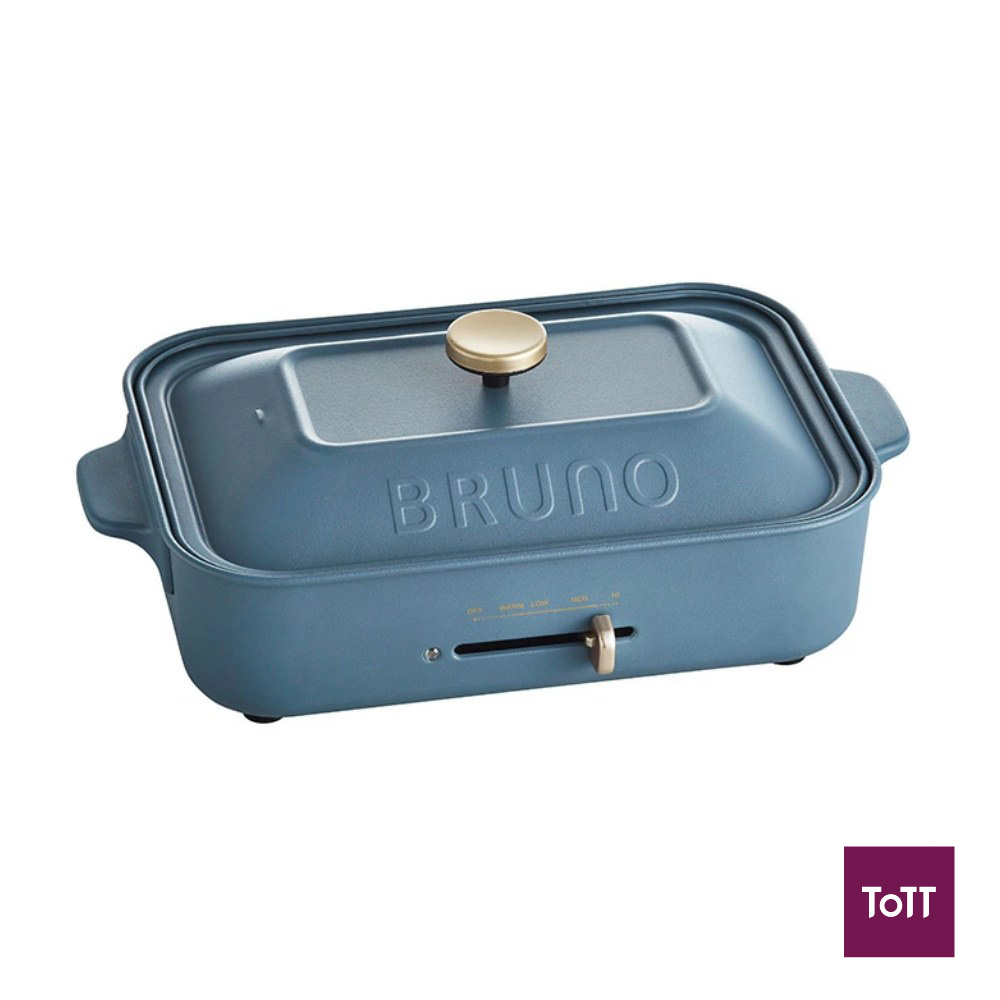 A deep, smooth, blend of blue and black, Midnight Blue grounds your home in its mysterious, magical depths. It's not just for the festive season – this timeless, rich color will bring its French flair to your dining table 365 days a year. Stable and warm – just like a delicious home cooked meal cooked with love on our BRUNO Compact Hotplate.
Let our BRUNO hotplates revolutionize home cooking for even the most #undomestic goddesses.Cook from the comfort of your dining table with our compact, quick heating hotplate that adds a touch of vintage chic to any modern home.
With our hotplate and its optional attachments (sold separately), you can whip up a full English breakfast, enjoy beers over a bubbling steamboat or Korean army stew, flip rice burgers and patties, or train up your motor skills over a skillet of crispy takoyaki. The possibilities are endless!
Every Compact Hotplate set comes with a hotplate machine, flat plate, takoyaki plate, a wooden spatula.
For BRUNO's electrical products, kindly register for warranty directly at www.maisonace.com.For further servicing issues, kindly make an appointment at hello@maisonace.com after registering for warranty.