Bruno Compact Hotplate, Rose Milk Tea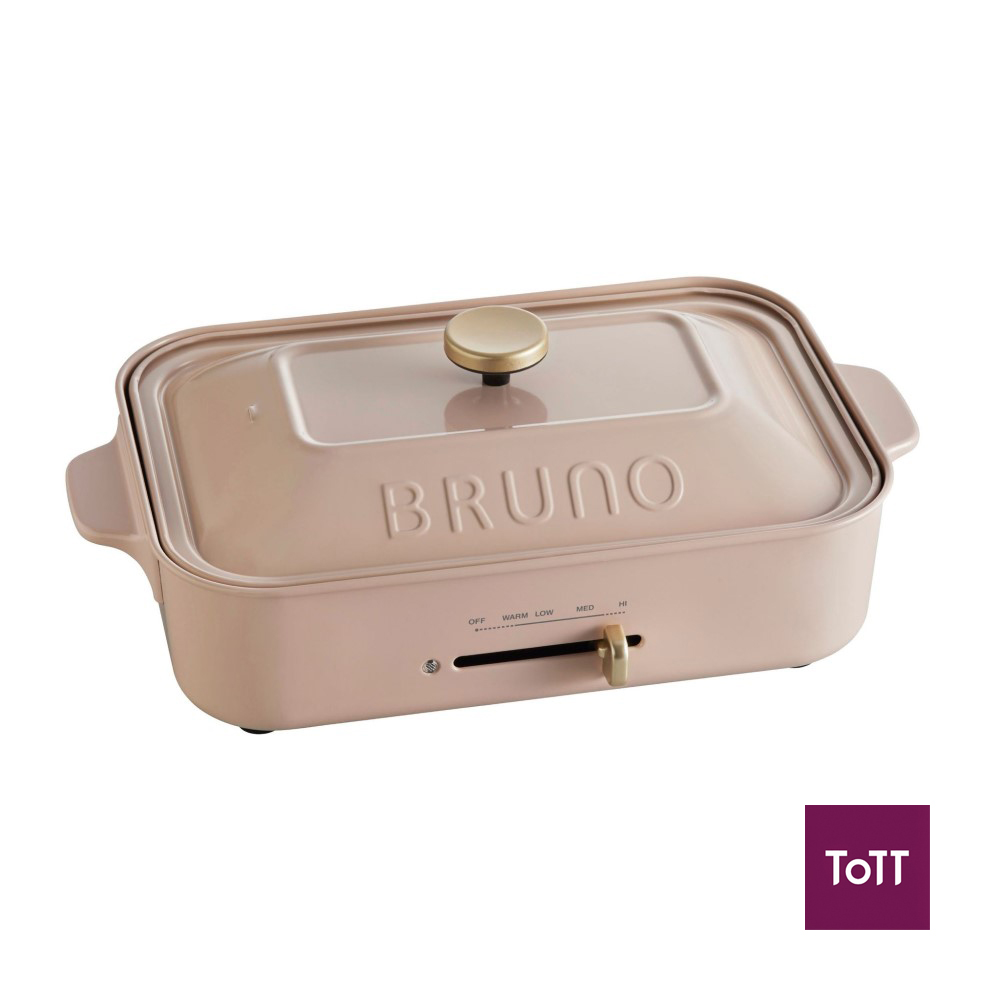 A rose by any other name …. Would not be able to cook up a storm like our latest hotplate can."
If you've been hoping for a pink – but also appreciate neutrals, our latest seasonal colour will have you swooning. Rose milk tea – a creamy, pastel nougat-brown kissed with the pink blush of new beginnings – and the perfect colour to welcome your culinary journeys and home parties in 2021!
Neutral, soothing and a little sweet, rose milk tea is the perfect shade of cozy, invoking warmth, togetherness and contentment.
Cook from the comfort of your dining table with our compact, quick heating hotplate that adds a touch of vintage chic to any modern home.
With our hotplate and its optional attachments (sold separately), you can whip up a full english breakfast, enjoy beers over a bubbling steamboat or korean army stew, flip rice burgers and patties, or train up your motor skills over a skillet of crispy takoyaki. The possibilities are endless!
Every compact hotplate set comes with a hotplate machine, flat plate, takoyaki plate, and a wooden spatula.