Bruno Grande Hotplate, Pistachio Green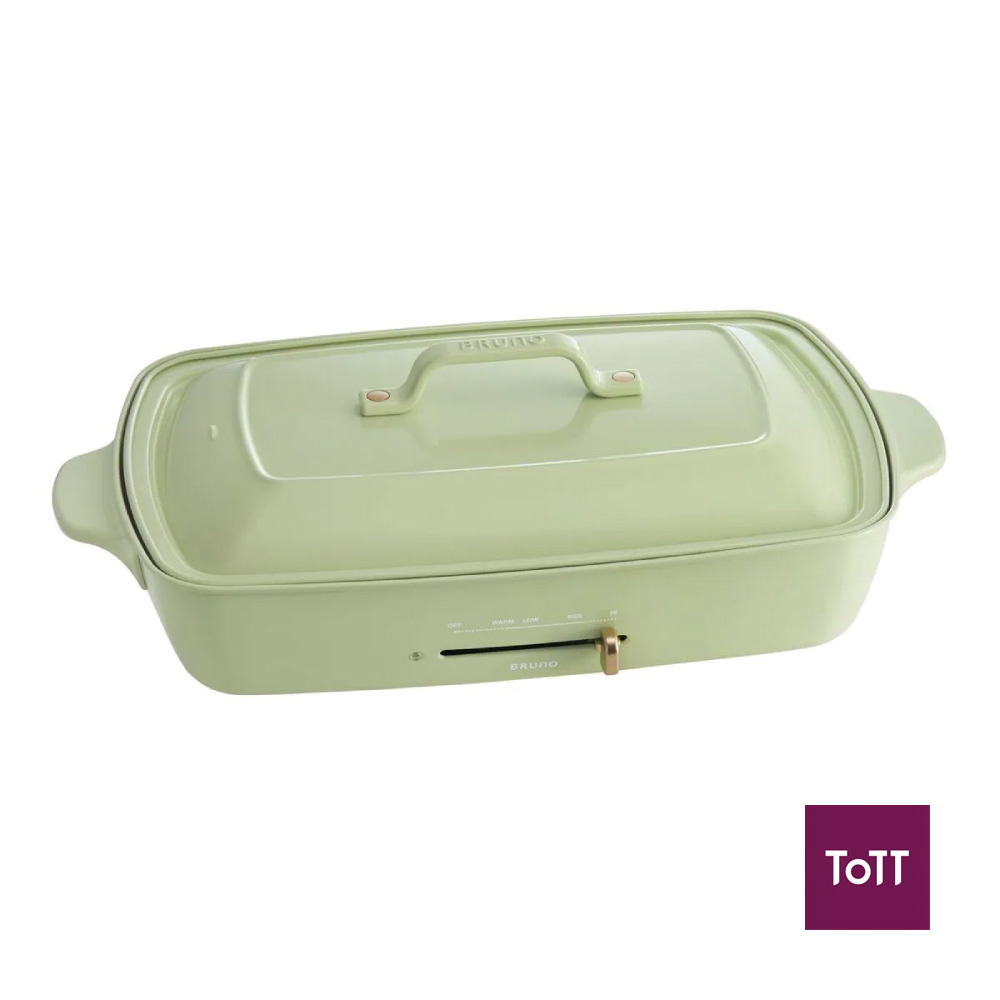 Just before the end of 2021, we bring to you the final seasonal colour launch of our hugely popular Grande-sized Hotplate, in a hue that is just perfect for those end-year chill vibes.
Pistachio Green – this calming, fresh, piney hue with a hint of mint and spiced cream. It is the scent, feel, and sight of a Christmas fir pine mixed with the warm, boozy custard of a cup of eggnog shared with family and friends, all wrapped up in the evocativeness of one colour.
It is also an evergreen – making it equally perfect for your home all months of a year. Just like our versatile hotplate, our colours bring to mind the feels of every season and bring joy to you and your kitchen tables every day.
Felice Navidad!
Every Grande Hotplate set comes with a hotplate machine, flat plate and takoyaki plate.