Bruno Grande Hotplate, Powder Blue Grande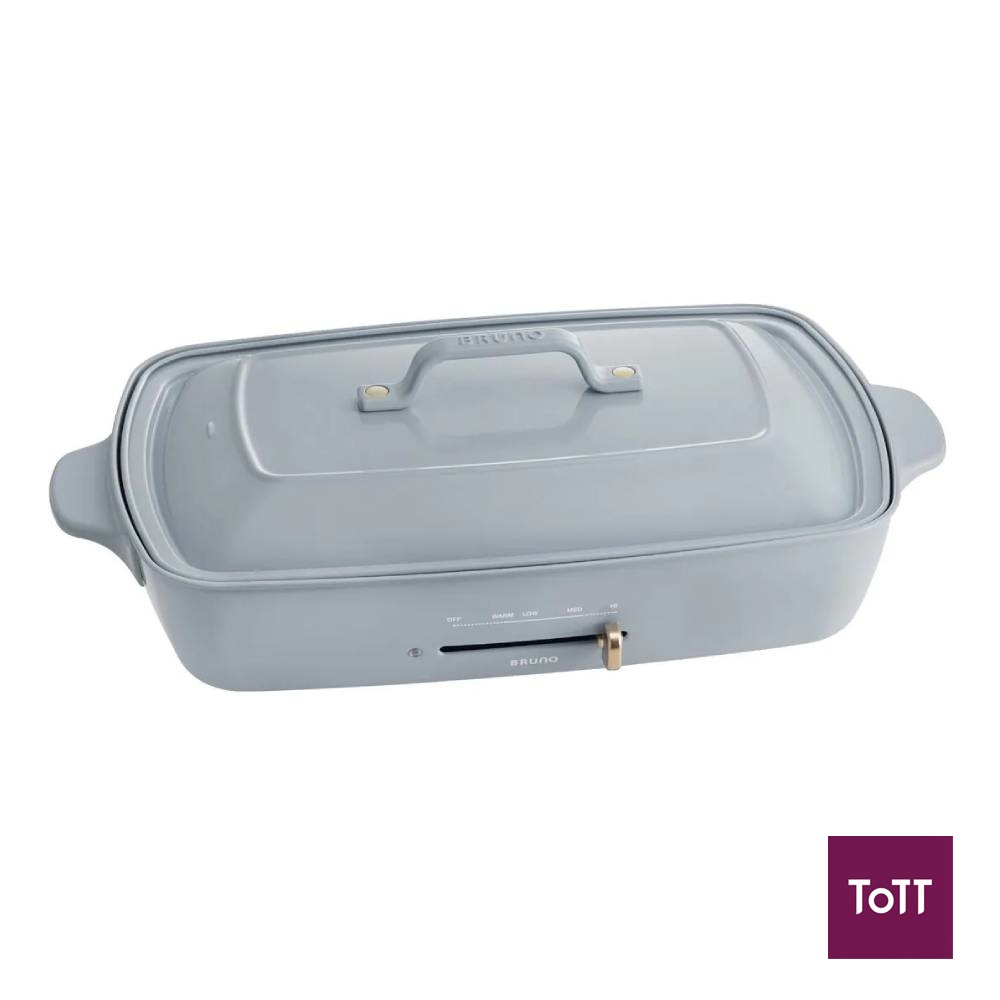 Powder Blue brings instantly to mind the wonder of a winter morning – when the air is fresh with excitement and everyone near and dear is close by. It is the wearable hug of a pastel, super soft sweater, a cross between a perfect, powdery snowflake and a winter's evening sky. Calm and contentment personified.
Being 1.3x bigger than our popular Compact Hotplate, this upsized hotplate feeds up to a party of 8 and is perfect for a party or just a family of extra hungry foodies!
Optional add ons include the split pot nabe so you can enjoy two different hot pot or pasta bases at one go, and the supersized deep pot which allows you to steam up a feast with its huge capacity and metal steamer rack. Every tummy will be satisfied at every meal, and every meal can be cooked right at the table.
Every Grande Hotplate set comes with a hotplate machine, flat plate and takoyaki plate.