Bruno Grande Hotplate, Sugar Plum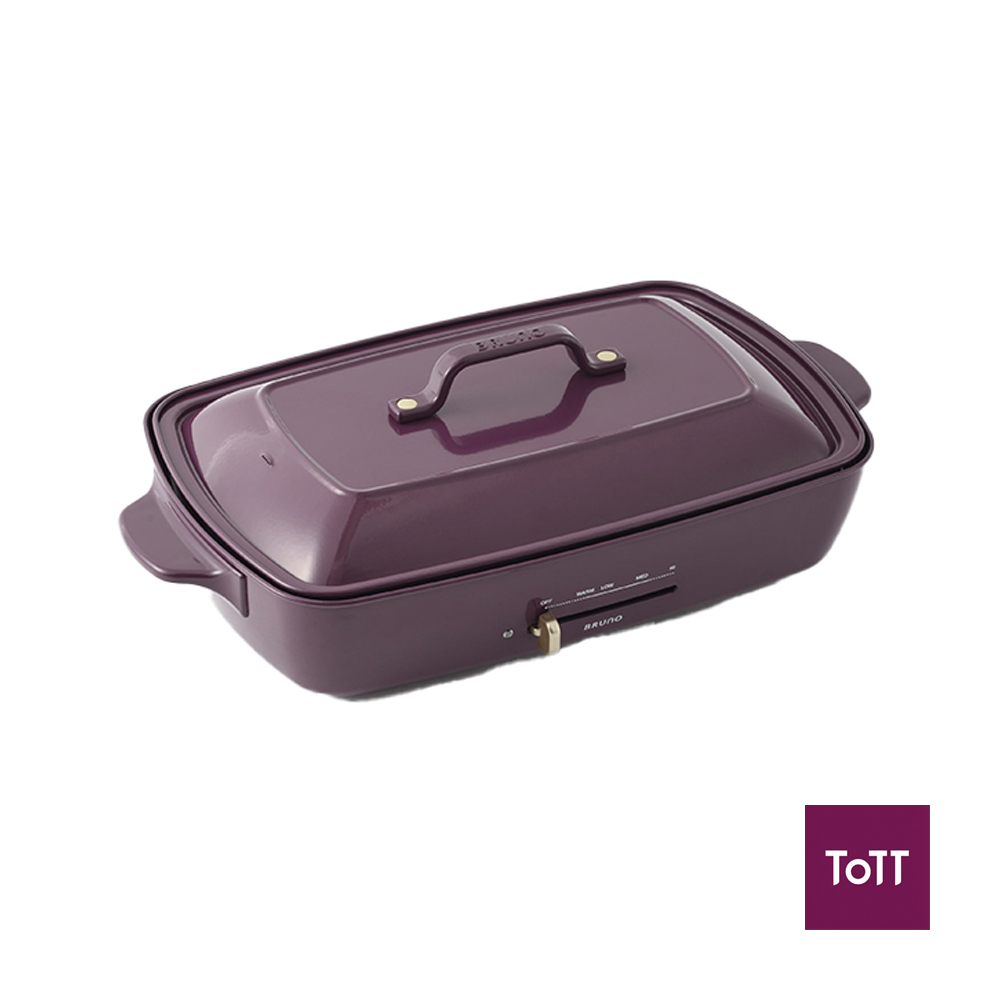 Introducing Sugar Plum – a luscious shade of purple with hints of ripe berry and warm burgundy. Sophisticated with a hint of sweet – it will make your hotplate the Grande Dame of any table you set her on. Whip up rich stews paired with fresh pasta on the split pot attachment, or fire up and grill those marbled steaks to perfect doneness on our grande grill plate – we guarantee the sugar plum grande hotplate will be the centre of attention for every party you host.
Being 1.3x bigger than our popular compact hotplate, this upsized hotplate feeds up to a party of 8 and is perfect for a party or just a family of extra hungry foodies!
Optional add ons include the split pot nabe so you can enjoy two different hot pot or pasta bases at one go, and the supersized deep pot which allows you to steam up a feast with its huge capacity and metal steamer rack. Every tummy will be satisfied at every meal, and every meal can be cooked right at the table.
Every grande hotplate set comes with a hotplate machine, flat plate and takoyaki plate.