Bruno Oval Hotplate – Rose Milk Tea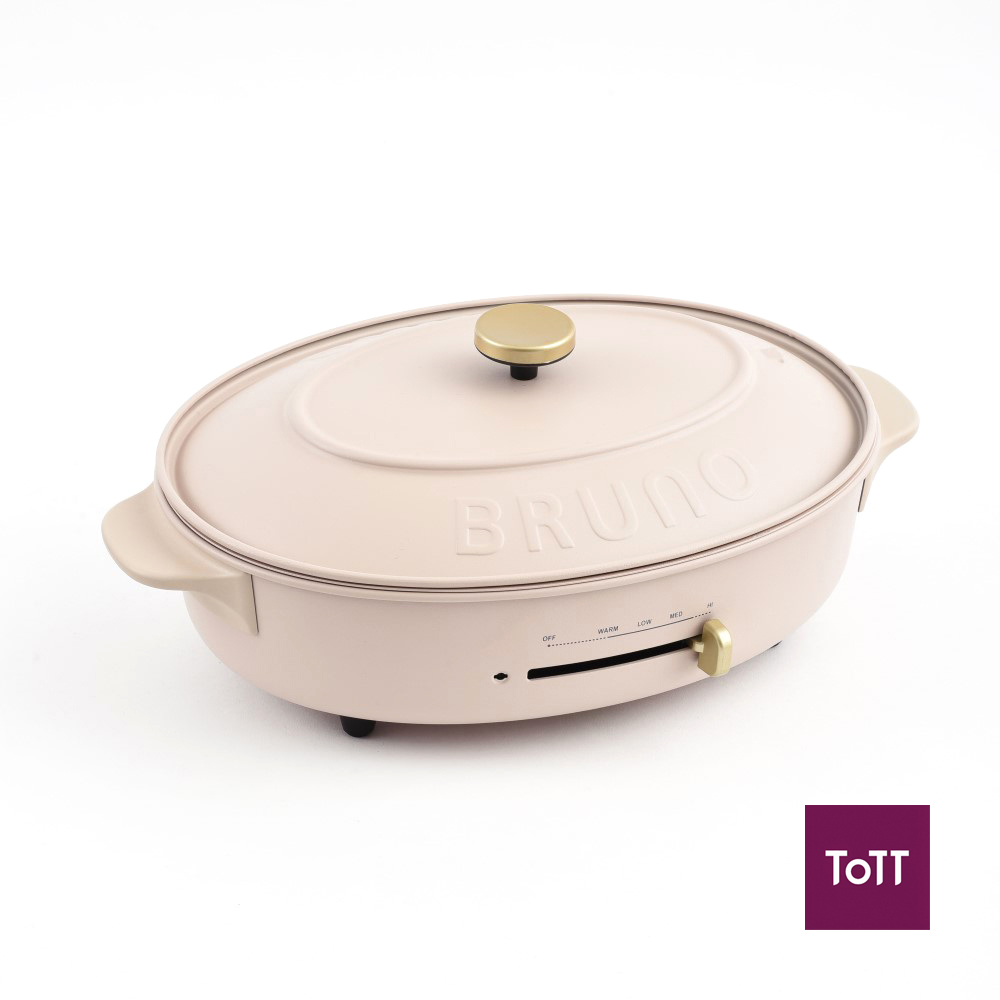 A rose by any other name …. Would not be able to cook up a storm like our latest hotplate can."
If you've been hoping for a pink – but also appreciate neutrals, our latest seasonal colour will have you swooning. Rose milk tea – a creamy, pastel nougat-brown kissed with the pink blush of new beginnings – and the perfect colour to welcome your culinary journeys and home parties.
Neutral, soothing and a little sweet, rose milk tea is the perfect shade of cozy, invoking warmth, togetherness and contentment.
The BRUNO Oval Hotplate is the latest member to join the hotplate family and also its classiest member yet.
With beauty, simplicity and functionality in mind, the Scandinavian design gives your home that warmth and elegant touch it needs.
The upgraded heating base and protective base shield makes cooking and cleaning easier and faster!
Every Oval Hotplate comes with a flat plate, takoyaki plate, ceramic-coated pot (2 litres), silicone placemat and plate remover tool.