Bruno x Miffy Compact Hot Plate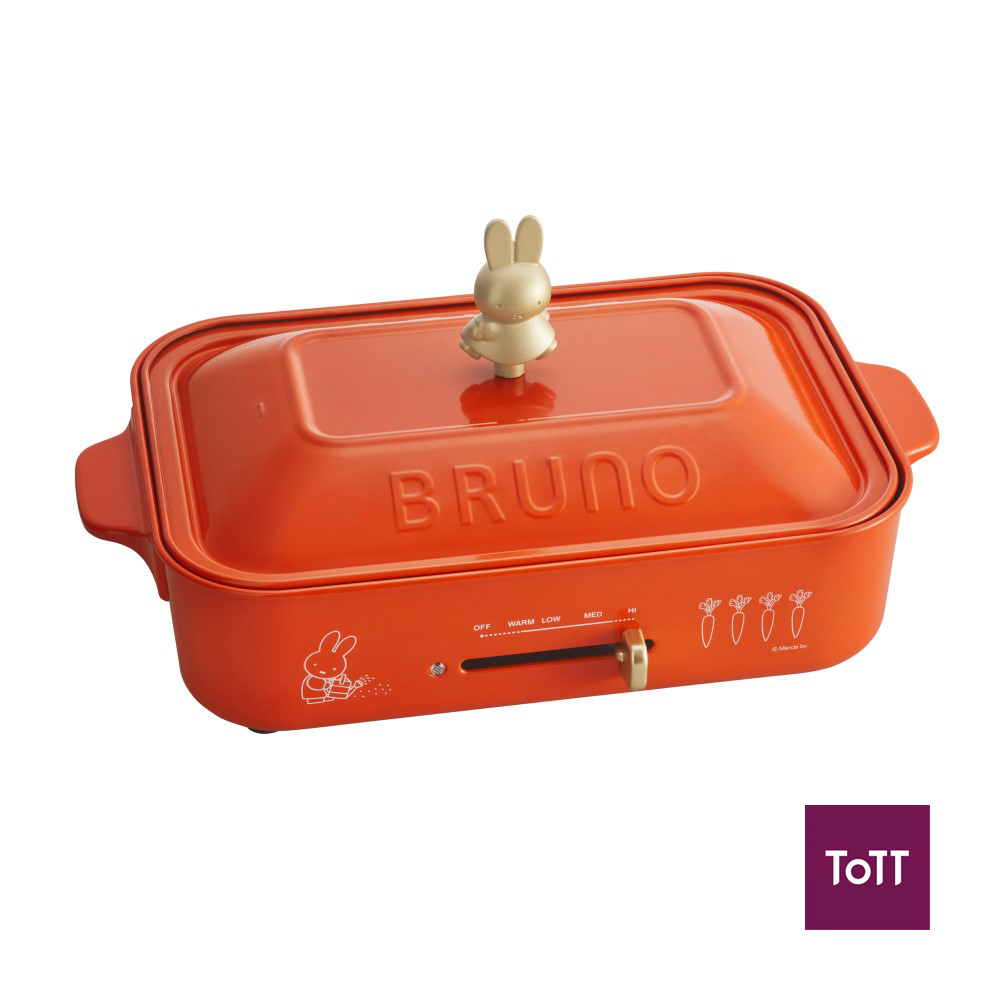 Bright, primary colors and minimalistic lines – the magic of Miffy has captured the wonder of generations of children as she goes through everyday life – riding a bicycle, going to bed, and simply making breakfast.
This year she is 66, and BRUNO has collaborated with the world's most beloved Dutch rabbit to launch our signature Compact Hotplate featuring Miffy and her friends in a delightfully cheerful and autumnal apricot-orange hue.
Whip up fluffy pancakes with adorable Miffy and Friends motifs on the (included) limited edition Miffy multiplate, or simply admire the playful illustration on the hotplate, complete with a beautiful champagne Miffy knob – and be transported to her world of whimsy.
As Dick Bruna, creator of Miffy, famously said "Each Book Starts with a Little Idea" – and so each delicious meal at home starts with a BRUNO Hotplate!