Chef & Sommelier 6-piece Set of Grands Cepages Champagne Flute 240ml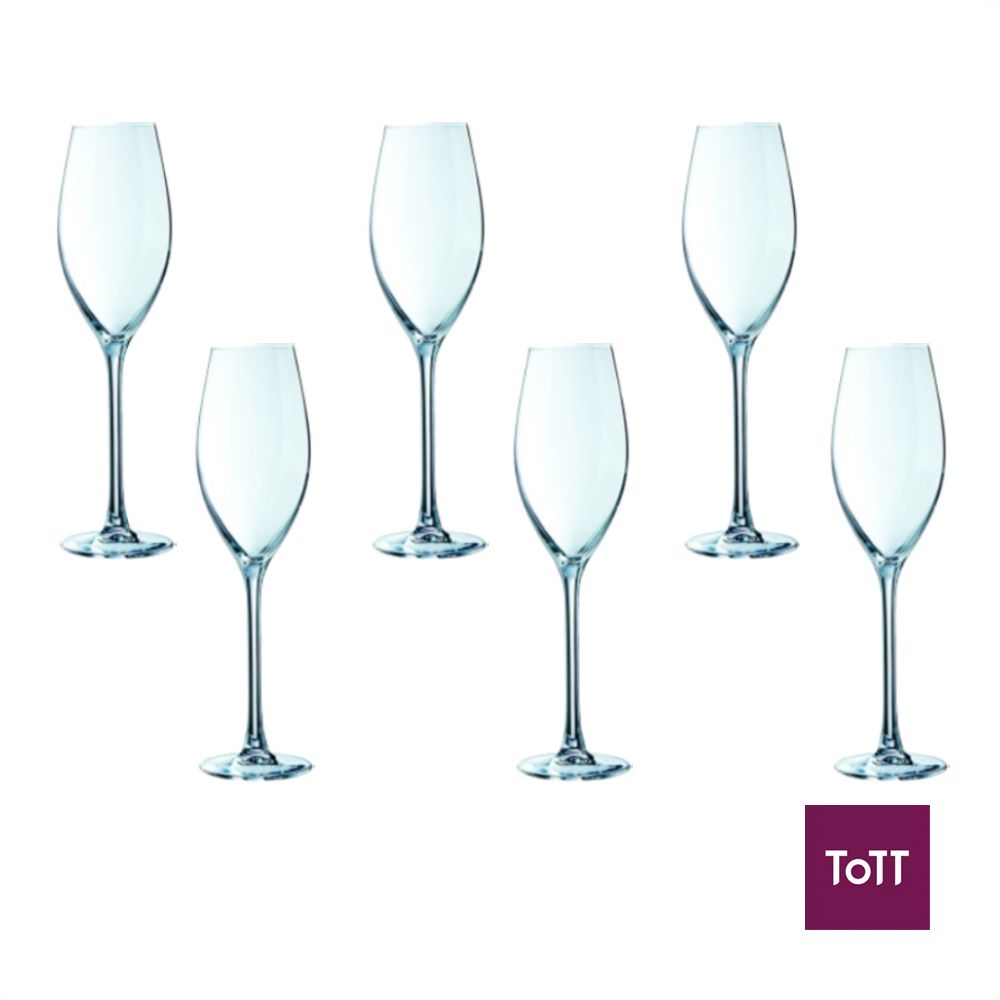 The perfect combination of design and durability, this Chef & Sommelier 8 oz. flute glass from the Grands Cepages collection features a sleek and elegant design. Its innovative Effervescence Plus treatment ensures that this glass assists your champagnes in developing an even, delicate effervescence, delighting the eyes and taste buds alike. This glass is made from Chef & Sommelier's revolutionary, durable Krysta crystal glass material, a new glass material created specifically to allow sheer rim designs to obtain extreme strength and durability against chipping, breakage, and scratching. It is renowned for maintaining its brilliance for up to 2000 industrial dishwashing cycles and is completely transparent for the perfect choice in quality glassware.
Chef & Sommelier inspires and supports your presentations with bold and original luxury collections. Our collections lie at the heart of the latest changes in trends: mini portions, dishes to share, new cuisine, coffee addicts, wine by the glass, etc. Our Krysta and fine porcelain lines combine the expertise of wine tasting, elegance and the strength of innovative materials.