Chefmade Cinnamoroll Pure Cotton Apron L65xW75cm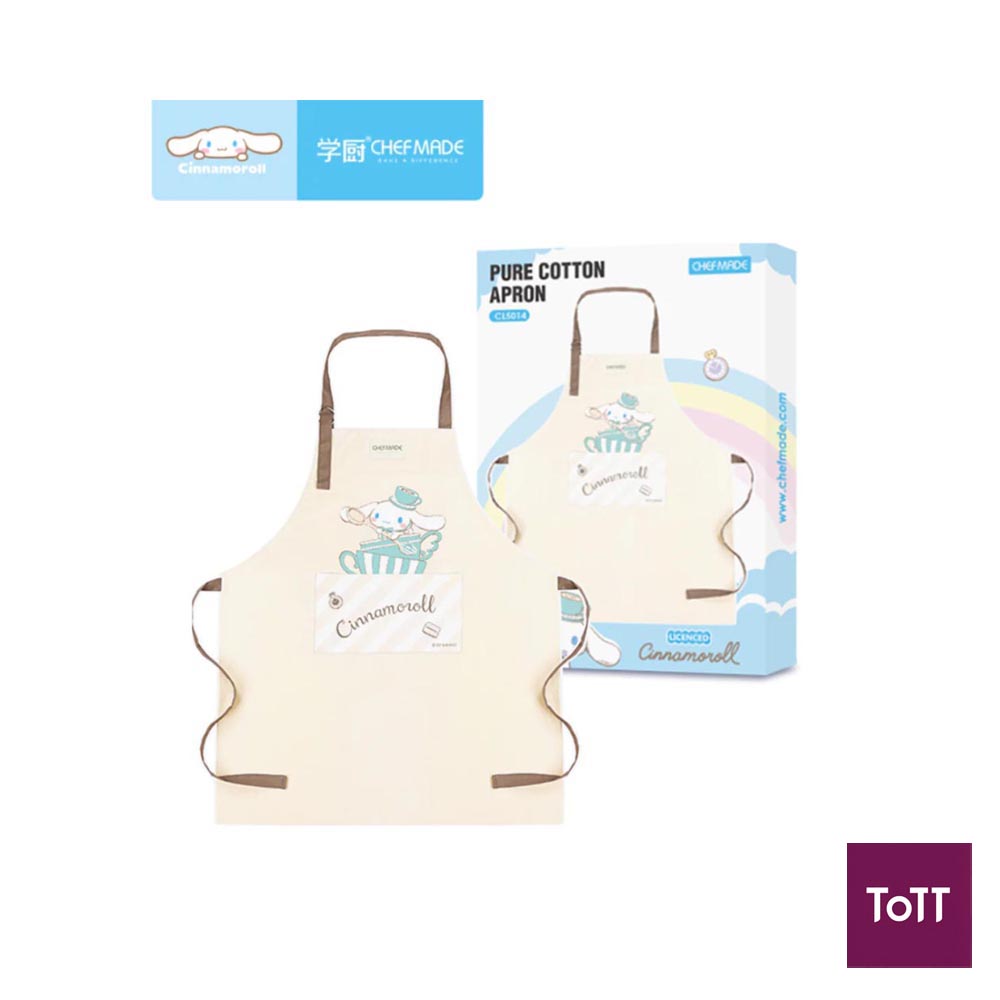 The Chefmade Cinnamoroll Pure Cotton Apron is ideal for use during baking, cleaning, and serving. It acts as a protective barrier against dirt and unwanted odors while grilling or cooking. With its large bib, it offers excellent coverage, guarding against splatters, food stains, and spills effectively. Crafted from 100% premium cotton, it is soft, supple, and durable, surpassing the quality of traditional polyester fibers. The apron's belly pocket provides convenient storage for cooking spoons, barbecue accessories, and more, ensuring you always have a free hand and all your utensils within reach for a seamless cooking experience.
Chefmade was born in Memphis USA in 2012, it is a bakeware brand owned by Wellcook Kitchenware Co., Ltd, founded in 1984. Chefmade is known for its durable construction and non-stick properties bakeware. Their products include cake pans, loaf pans, and baking sheets and more.