Chefmade Hello Kitty Round Deep Cake Pan With Removable Bottom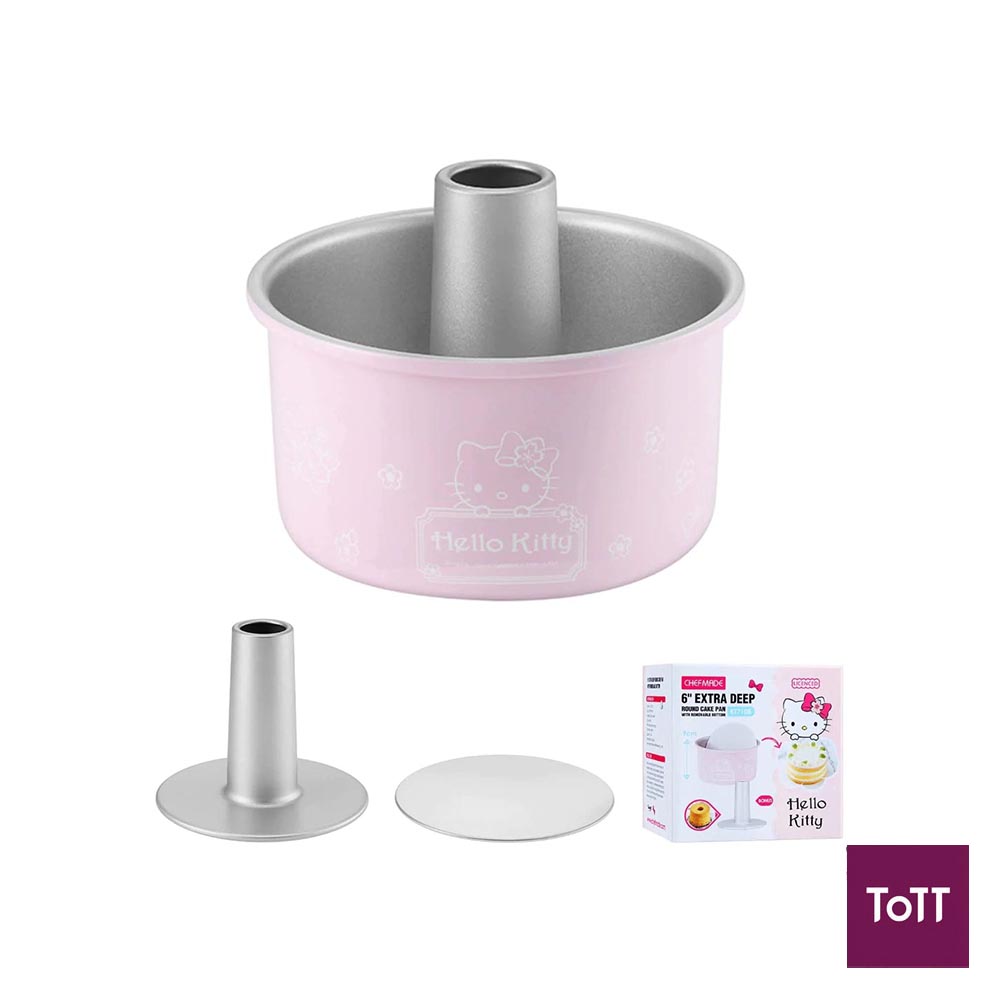 The Chefmade Hello Kitty Round Deep Cake Pan with removable bottom comes with two interchangeable bottoms, allowing you to choose between a chiffon or flat bottom for different cake recipes. It is coated with food-grade silicone, ensuring it's free from harmful substances like Teflon, lead, PTFE, PFOA, and APEO, even at high temperatures. Designed for commercial-grade performance, it's constructed from thickened 0.8mm carbon steel, ensuring even heat distribution and durability, while the strengthened edges prevent warping and extend its service life. Its excellent non-stick properties makes both release and cleaning a breeze. There is also a reduced need for excess cooking oil, resulting in shorter baking times and lower energy consumption.
Chefmade was born in Memphis USA in 2012, it is a bakeware brand owned by Wellcook Kitchenware Co., Ltd, founded in 1984. Chefmade is known for its durable construction and non-stick properties bakeware. Their products include cake pans, loaf pans, and baking sheets and more.