Chefmade Hello Kitty Stainless Steel Flour Sieve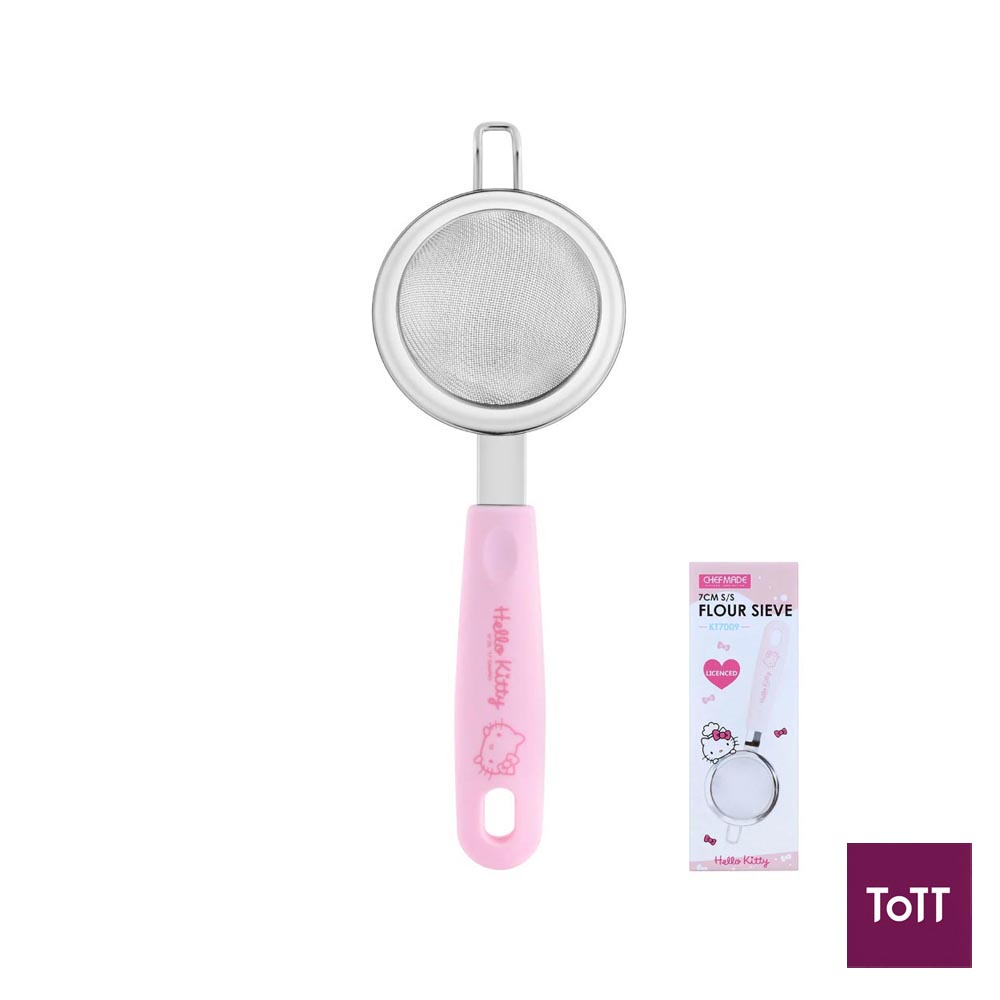 The Chefmade Hello Kitty Stainless Steel Flour Sieve proudly bears the Hello Kitty Official Authorisation and is a top-tier fine mesh strainer designed for professional use. Crafted from food-grade 304 stainless steel, it guarantees rust-free and corrosion-resistance. The sealed steel rims prevent food particles from becoming trapped between the mesh and the rim, ensuring a thorough and efficient filtration process. With superior quality construction, it features a smooth edge and a silicone handle that offers both anti-skid and insulation properties against heat and cold. Its hanging hole adds convenience for easy storage while saving space, and the Hello Kitty printing remains vibrant without fading, adding a touch of charm to your kitchen tools.
Chefmade was born in Memphis USA in 2012, it is a bakeware brand owned by Wellcook Kitchenware Co., Ltd, founded in 1984. Chefmade is known for its durable construction and non-stick properties bakeware. Their products include cake pans, loaf pans, and baking sheets and more.