Chefmade Non-Stick 12 Cup Chestnut Cake Mould, Champagne Gold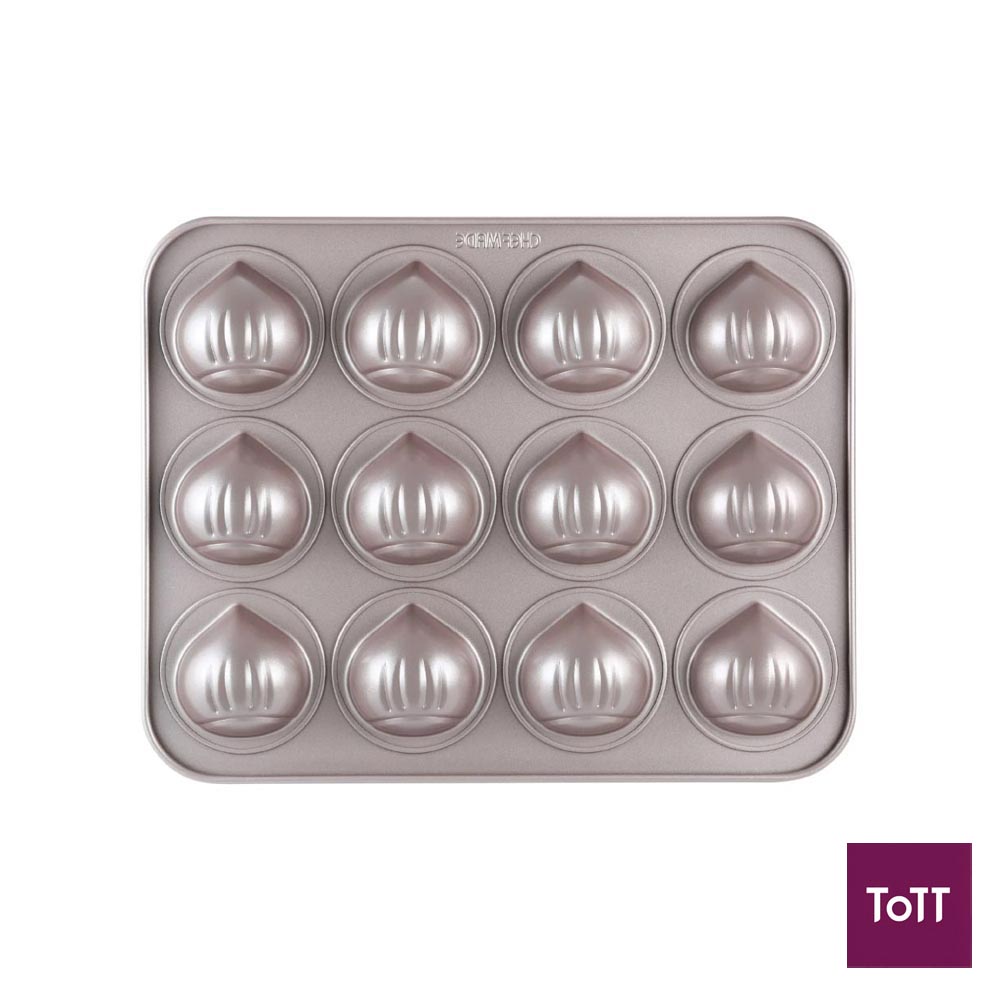 The Chefmade Non-Stick 12 Cup Chestnut Cake Mould offers a convenient and safe baking experience with its food-grade silicone non-stick coating, ensuring easy release and cleaning while remaining free of harmful substances like Teflon, lead, PTFE, PFOA, and APEO. Its extended edge aids in secure handling, keeping oven mitts away from your food, and its warp-resistant double steel construction guarantees faster and uniform heating. With a heat resistance of up to 220C, this mould is a reliable choice for oven use, but it's crucial to follow care instructions, avoiding soaking and acidic sauces to maintain its performance and longevity.
Chefmade was born in Memphis USA in 2012, it is a bakeware brand owned by Wellcook Kitchenware Co., Ltd, founded in 1984. Chefmade is known for its durable construction and non-stick properties bakeware. Their products include cake pans, loaf pans, and baking sheets and more.