Clifton Digital Sous Vide Bath with Drain Tap, W36.1xD33.2xH29cm, 14L, 230V/1Kw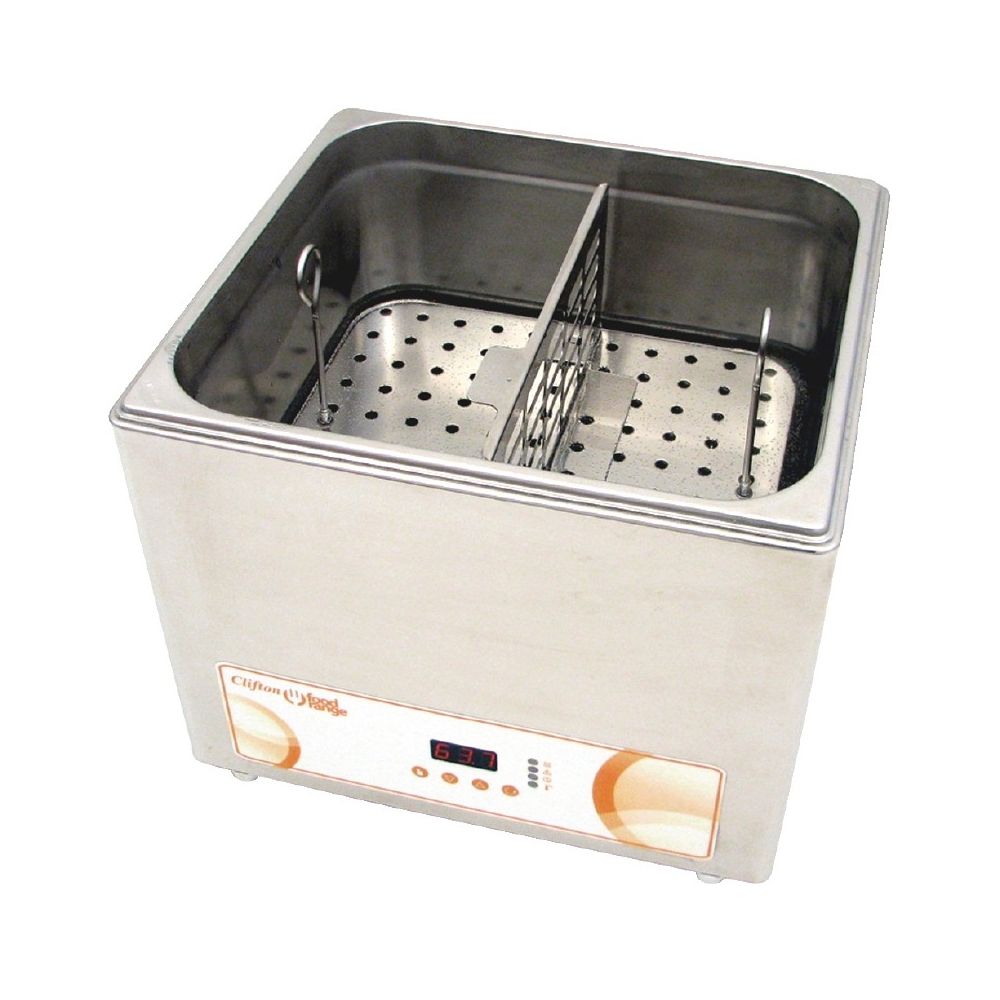 Find new and delicious ways to prepare your best meals with the Clifton Sous vide machine, a delicate slow cooking device capable of cooking over several days to create the best results. Complemented by run-dry functionality, this machine is designed to operate seamlessly in the background of your kitchen until your meal is prepared, leaving you and staff to attend to other dishes on your menu. Useful for the preparation of anything from infused vegetable to tenderised steak, this cooking appliance offers an easy and stress-free way of transforming traditional meals into unique dishes that customers can't resist.
The Clifton Food Range® provides professional chefs with sous vide equipment—developed and manufactured by Nickel-Electro, a brand leader in temperature-control laboratory and science equipment. The range offers users an unparalleled specific temperature control to produce consistently perfect results.