Cole & Mason 505 Precision+ Pepper Mill 14cm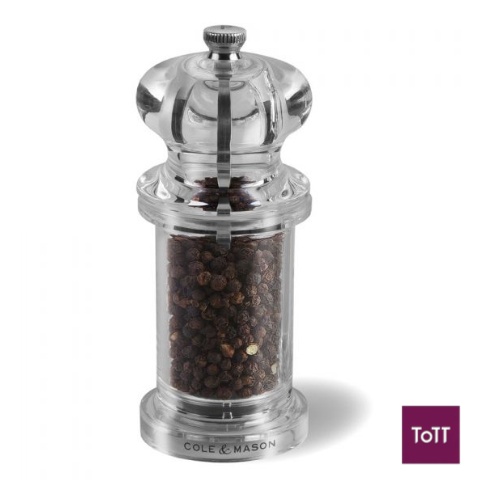 Our classic shape pepper mill, designed in 1975 and is still popular with households today, adds style to any table whilst remaining an everyday kitchen tool. All mills have easily adjustable grinds by tightening or loosening the knob on the lid, from course to fine for a wide range of seasoning needs. The pepper mill comes with a carbon steel mechanism that strips rather than crushes peppercorns allowing more flavour release with every turn. Wipe with a with a damp cloth and use a clean cloth to dry. We recommend not to use any cleaning products as this can affect the finish of the product. Do not immerse in water or place in a dishwasher.
Established in 1919, Cole & Mason's world-renowned salt and pepper mills remain wholly designed in England. With mill designs from traditional to modern, these innovative mills not only enhance your home and food with function and optimum flavor, but bring great style as well. Every kitchen and home deserves a mill that delivers the ultimate in seasoning time and time again.