Cole & Mason 575 Precision+ Salt Mill 10.5cm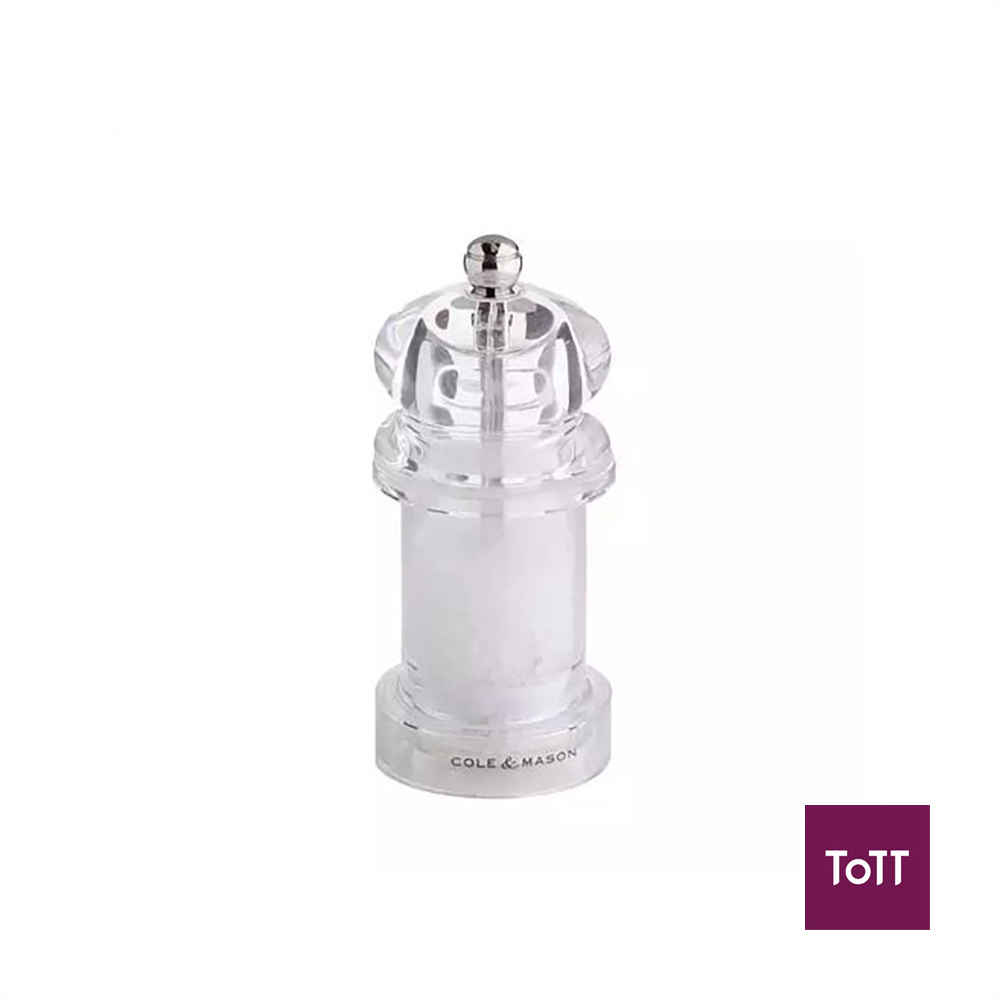 The 575 is a classic shape salt mill with a contemporary look, to add style to any table whilst remaining an everyday kitchen tool. It features a diamond cut ceramic mechanism designed specifically for salt. Conveniently select between fine or coarse granules by simply adjusting the knob featured on top. If your mill becomes difficult to grind, particularly on a fine setting, trying clearing the mechanism. Turn the mill upside down, loosen the knob to the coarsest setting and twist the top. This will free any large salt crystals that may have become lodged. Re-tighten the knob to the desired setting. Wipe with a with a damp cloth and use a clean cloth to dry. We recommend not to use any cleaning products as this can affect the finish of the product. Do not immerse in water or place in a dishwasher. Simply unscrew the knob and remove along with the wooden top to refill. Fill up with your preferred coarse salt and screw the top back on.
Established in 1919, Cole & Mason's world-renowned salt and pepper mills remain wholly designed in England. With mill designs from traditional to modern, these innovative mills not only enhance your home and food with function and optimum flavor, but bring great style as well. Every kitchen and home deserves a mill that delivers the ultimate in seasoning time and time again.