Cole & Mason Derwent Stainless Steel Gourmet Precision+ Salt Mill 19cm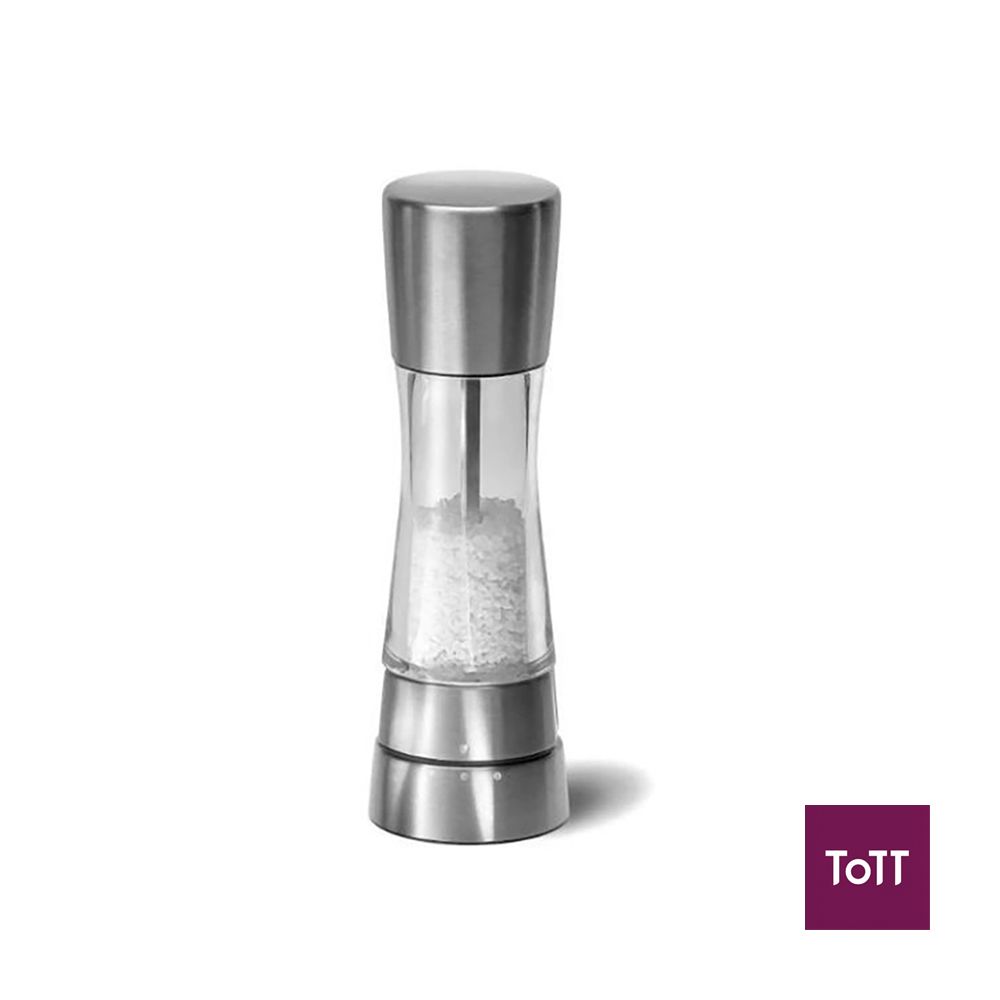 The Cole & Mason 7.5 in. Derwent Stainless Steel Gourmet Salt Mill is one of our better known and best loved Gourmet Precision mills. This salt mill also offers a sleek profile in stainless steel and acrylic that brings professional seasoning and control to everyday kitchens. Simply twist the collar on the Derwent Salt Mill to 3 pre-selected settings to achieve fine to coarse grinds during and after cooking. Use a coarse grind on salad tomatoes for extra texture or a fine grind for soups and sauces. This stainless steel salt mill features a push top cap for easy refilling.Just wipe with a damp cloth and use a clean cloth to dry. We recommend you do not use any cleaning products as this can affect the finish of the product or immerse in water, or place in a dishwasher. If your mill becomes difficult to grind, particularly on a fine setting, trying clearing the mechanism. Turn the mill upside down, loosen the knob to the coarsest setting and twist the top. This will free any large peppercorns or salt crystals that may have become lodged. Retighten the knob to the desired setting. Pair with the Cole & Mason Derwent Stainless Steel Pepper Mill to complete the set!
Established in 1919, Cole & Mason's world-renowned salt and pepper mills remain wholly designed in England. With mill designs from traditional to modern, these innovative mills not only enhance your home and food with function and optimum flavor, but bring great style as well. Every kitchen and home deserves a mill that delivers the ultimate in seasoning time and time again.