Cooper-Atkins 1246-03C Bimetal Pocket Test Thermometer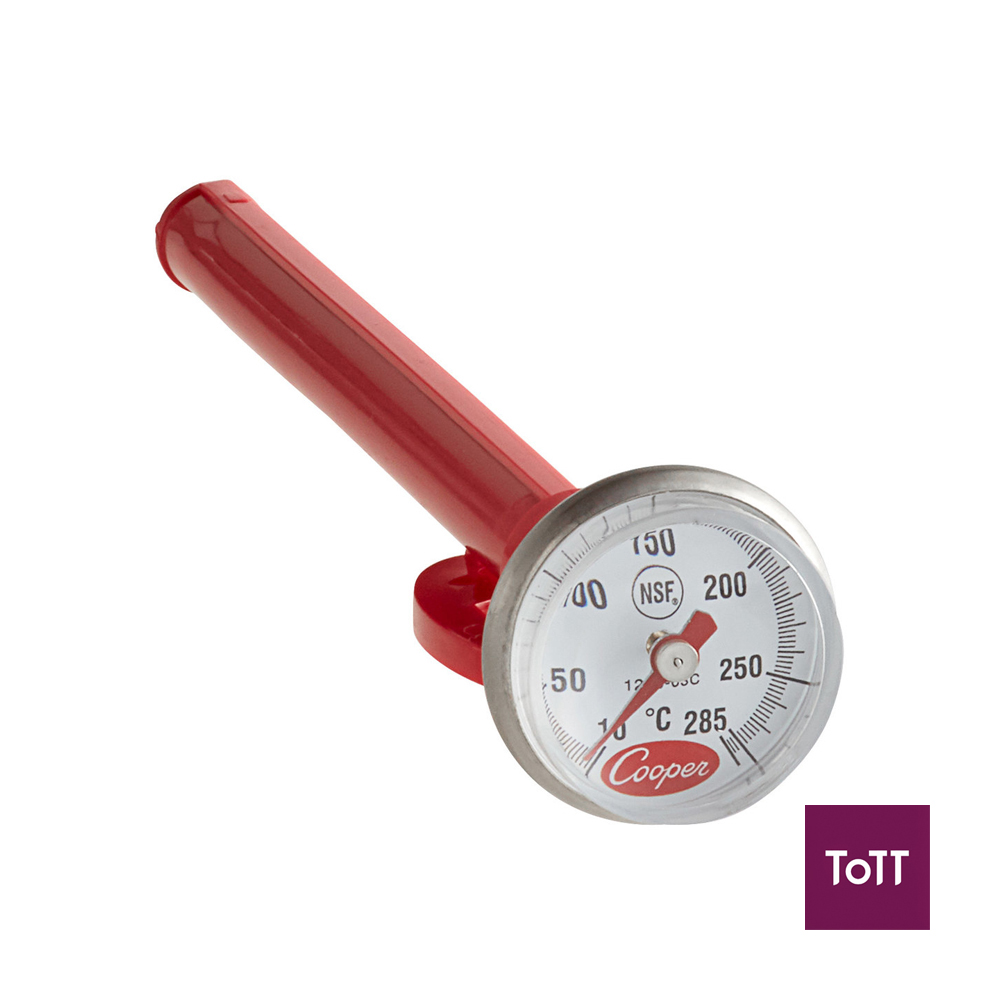 A pocket test thermometer takes the guesswork out of cooking and assures that a safe temperature has been reached to destroy harmful bacteria. With magnifying lens and crisp dial faces or large LCD displays, the Cooper-Atkins Bi-Metal test thermometer allows taking temperatures of food, liquids, and surfaces an easy task.
Cooper-Atkins is a manufacturer and provider of quality restaurant timers, digital thermometers, refrigerator / freezer thermometers, meat thermometers, thermocouples and hygrometers. As an innovative global partners, they deliver measuring systems to help customers ensure safe food and healthy indoor environments.