Cooper-Atkins 2560 Digital Refrigerator and Freezer Thermometer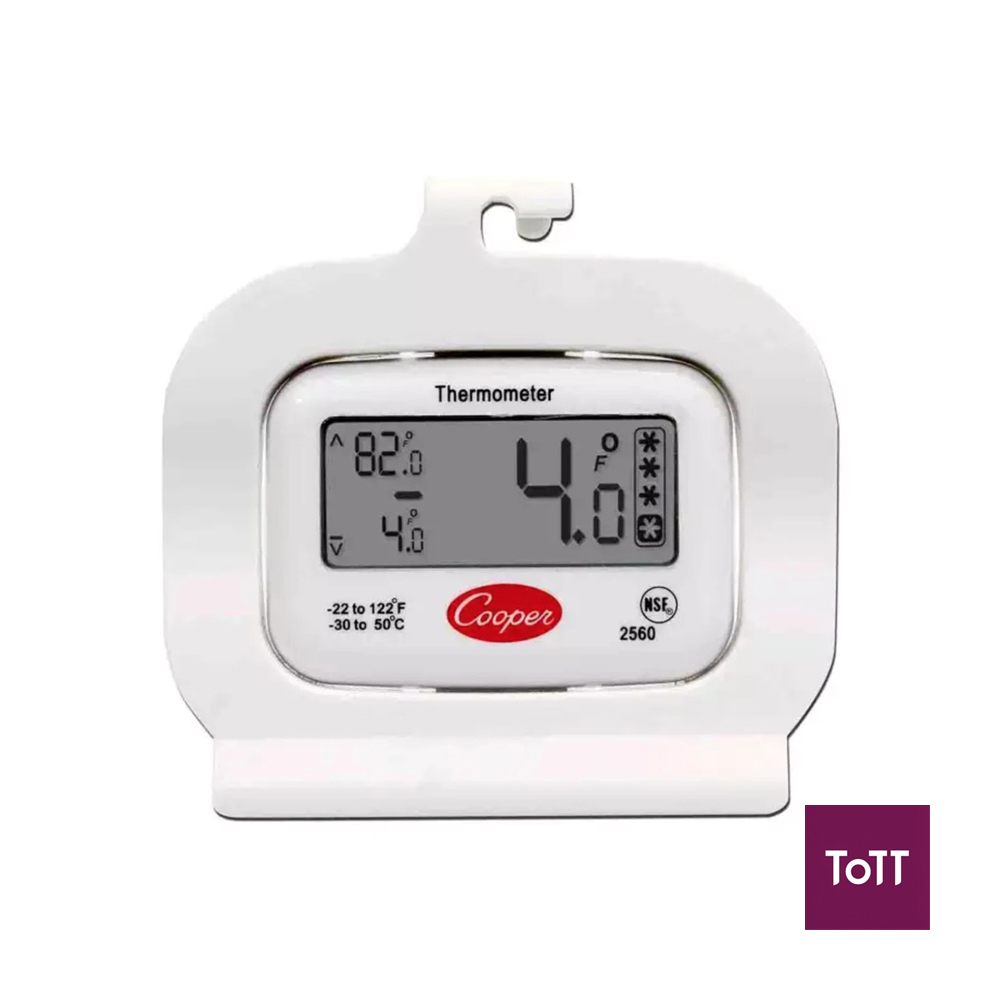 Get the most accurate temperature reads on your refrigerator or freezer with this Cooper Atkins 2560 digital refrigerator and freezer thermometer. This thermometer provides 60 second updates, and can record and display the minimum and maximum temperatures reached during a particular period of time to help you stay constantly informed about the safety of your food. This extremely precise low-temperature thermometer is guaranteed to be accurate within 1 degree Fahrenheit, and remains accurate for life. The clear digital display makes for easy reading. This instrument can withstand temperatures ranging from -22 to 122 degrees Fahrenheit, although it's intended for cold to freezing temperatures.
This thermometer can be set to display temperatures in Fahrenheit or Celsius based on your preference. It's water-resistant to stand up to any spills, condensation, or ice buildup inside your fridge or freezer. This thermometer is also made of FDA-approved plastic that is antimicrobial to prevent any bacteria growth. The thermometer can be removed from its plastic frame for easy cleaning. The frame includes two hanging holes, a hook, and a stand so that the thermometer can be mounted, hung, or simply placed inside the fridge or freezer.
Cooper-Atkins is a manufacturer and provider of quality restaurant timers, digital thermometers, refrigerator / freezer thermometers, meat thermometers, thermocouples and hygrometers. As an innovative global partners, they deliver measuring systems to help customers ensure safe food and healthy indoor environments.