Cooper-Atkins 26HP-01C Set of 2 pcs Hot Holding Thermometer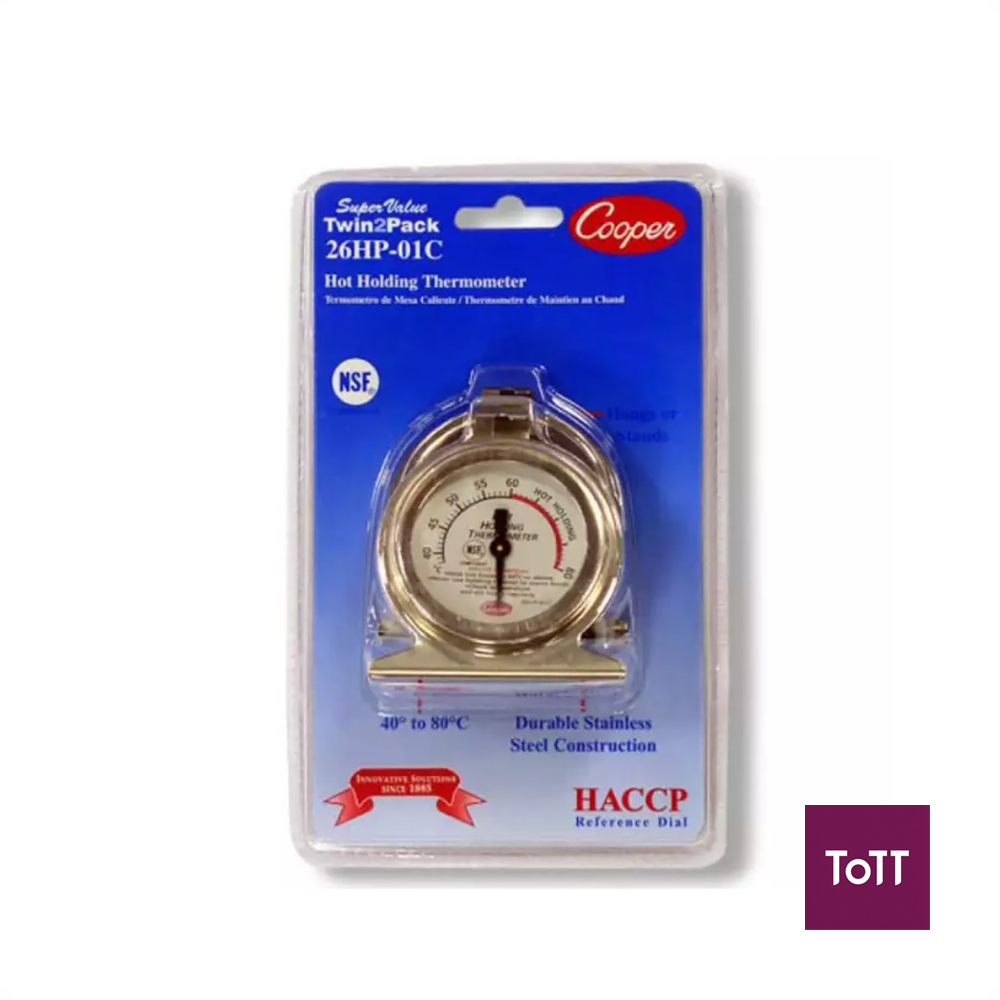 Ensure accurate, consistent temperature readings inside your holding cabinet with this set of 2 piece Cooper-Atkins dial hot holding thermometer! This thermometer boasts a temperature range from 100 to 175 degrees Fahrenheit so that you can accurately monitor the holding temperature of anything from a juicy prime rib to a hearty casserole. The large, bold numbers are easy to read at a glance, while the temperature also displays in Celsius from 40 to 80 degrees.
This dial thermometer features a versatile design that can stand or hang inside your holding cabinet. It is made of rugged stainless steel and a glass lens to provide you with a product that is not only durable but also extremely easy to clean. Accurate to within 2 degrees Fahrenheit, the thermometer has a red HACCP zone to easily identify optimum holding temperatures as well as guidelines to give employees helpful reminders right where they need them.
Cooper-Atkins is a manufacturer and provider of quality restaurant timers, digital thermometers, refrigerator / freezer thermometers, meat thermometers, thermocouples and hygrometers. As an innovative global partners, they deliver measuring systems to help customers ensure safe food and healthy indoor environments.