Cooper-Atkins 322-01-1 Candy Jelly Deep Fry Thermometer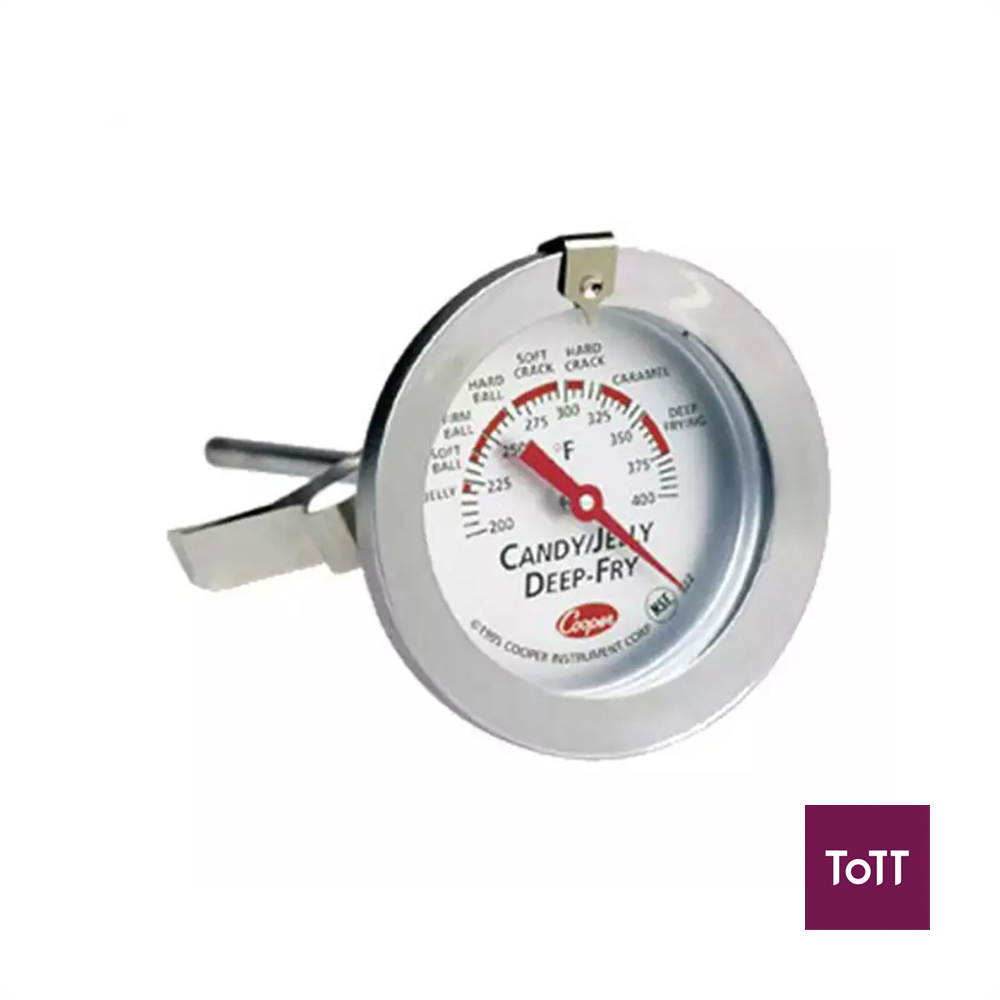 Accurately measure temperatures down to the degree with this Cooper-Atkins 322-01-1 5 1/2″ candy / deep fry thermometer! This classic dial thermometer is perfect for reading temperatures of liquefied sugar, candy, jelly, jam, and fryer oil. Use it to measure temperatures between 200 and 400 degrees Fahrenheit. It also measures in Celsius if that's your preferred method. With this thermometer, you'll get accuracy within +/- 5 degrees Fahrenheit, for results you can trustThis dial thermometer includes a convenient vessel clip to hook onto the side of a piping hot pot or pan as it gauges the temperature of the liquids within. The 5 1/2″ stem penetrates the surface of liquids to get an accurate read, while the 2 1/2″ dial and sliding indicator ensure quick and easy reads at a glance. This thermometer's zoned dial indicates ideal temperature for specific applications. At the same time, the glass lens offers optimum visibility and easy cleaning when the time comes.
Cooper-Atkins is a manufacturer and provider of quality restaurant timers, digital thermometers, refrigerator / freezer thermometers, meat thermometers, thermocouples and hygrometers. As an innovative global partners, they deliver measuring systems to help customers ensure safe food and healthy indoor environments.