Cooper-Atkins 470-0-8 Mini Infrared Pocket Thermometer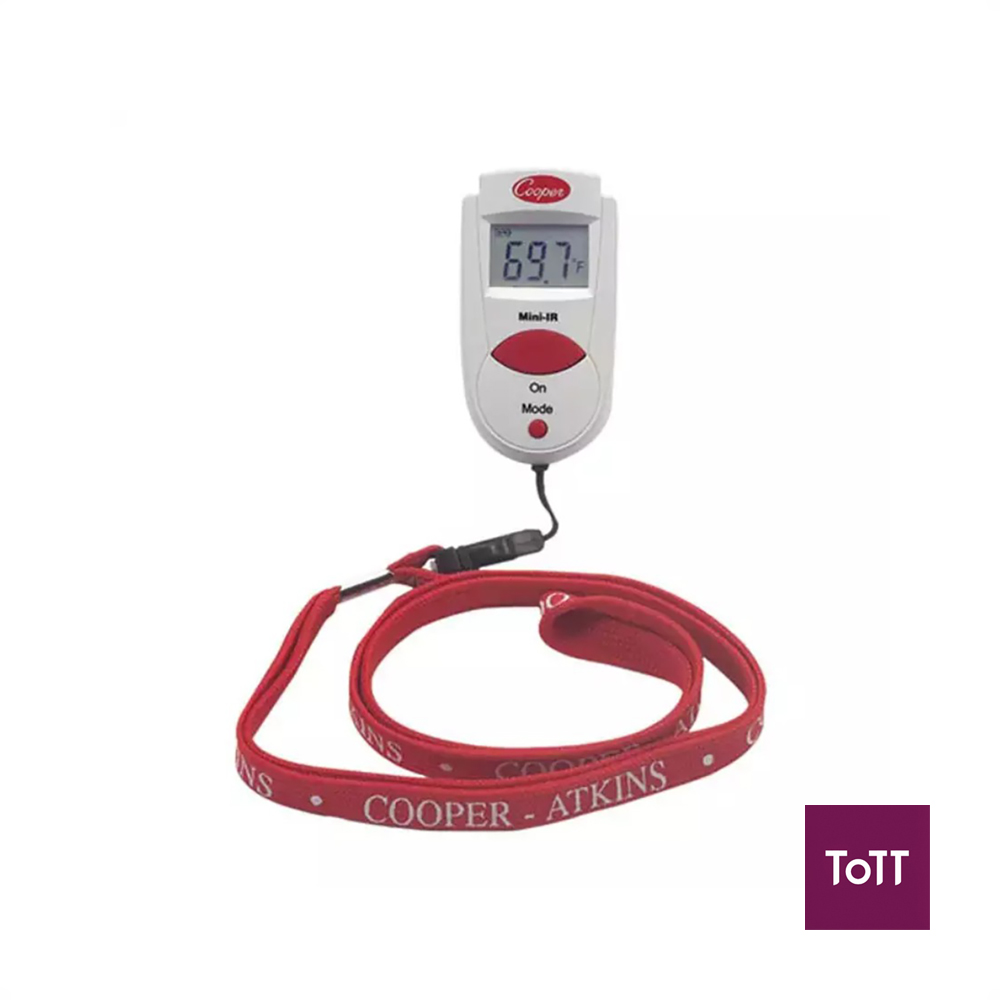 Compact and easy to use, the Cooper-Atkins Mini Infrared Thermometer allows you to safely measure surface temperatures of various foods without contact. Just aim, press the button, and read the surface temperature in less than half a second. The pocket-sized design of the Mini-IR 470 allows you the freedom to always carry it with you. It's so compact it easily fits in your pocket, on your key ring or use the lanyard to wear it around your neck. The Mini-IR 470 has memory for maximum/minimum values, is F/C selectable, and has an automatic hold function and a lock function for long-term monitoring.
Cooper-Atkins is a manufacturer and provider of quality restaurant timers, digital thermometers, refrigerator / freezer thermometers, meat thermometers, thermocouples and hygrometers. As an innovative global partners, they deliver measuring systems to help customers ensure safe food and healthy indoor environments.