Cooper-Atkins 535-0-8 Cooler Thermometer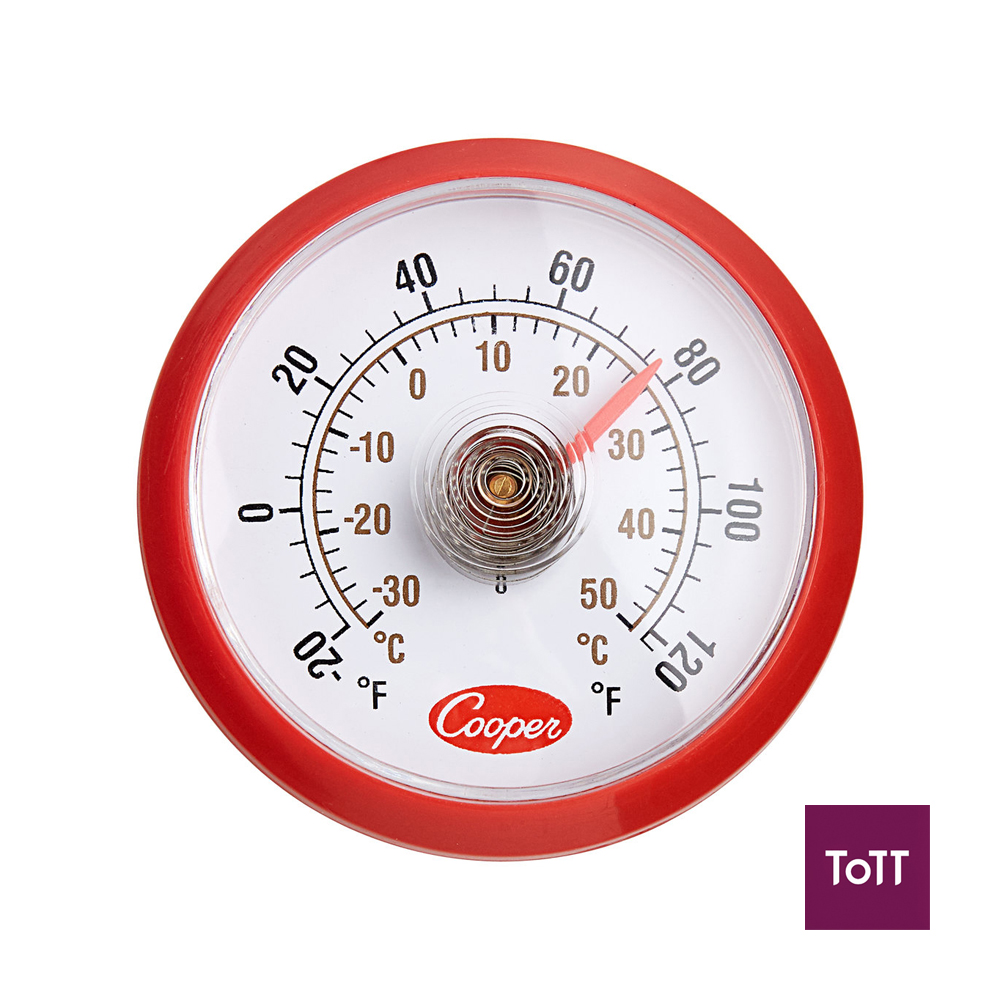 Meet all requirements easily with the Cooper Atkins 535 cooler thermometer. The Cooper Atkins 535 thermometer's versatility allows for monitoring of refrigerators, freezers, milk coolers, and walk-in coolers. Known for its accuracy, the Cooper Atkins 535 cooler thermometer helps to alert chefs/managers to lower than acceptable temps within units. Its light, plastic construction is surprisingly durable. Its 2-inch dial-type face makes reading the thermometer a breeze.
With both adhesive tabs, as well as a magnetic backing, mounting within units is based solely on the user's need for convenience.The Cooper Atkins 535's small size also makes fitting into awkward spaces easy. Its one-year warranty guarantees customer satisfaction. Managers and chefs can rest assured that the Cooper Atkins 535 will provide continuous and exact monitoring of temperatures within all refrigeration units.
Cooper-Atkins is a manufacturer and provider of quality restaurant timers, digital thermometers, refrigerator / freezer thermometers, meat thermometers, thermocouples and hygrometers. As an innovative global partners, they deliver measuring systems to help customers ensure safe food and healthy indoor environments.