Cuisinart FCC-1HK Fountain Coffee Maker 800W, 1.0L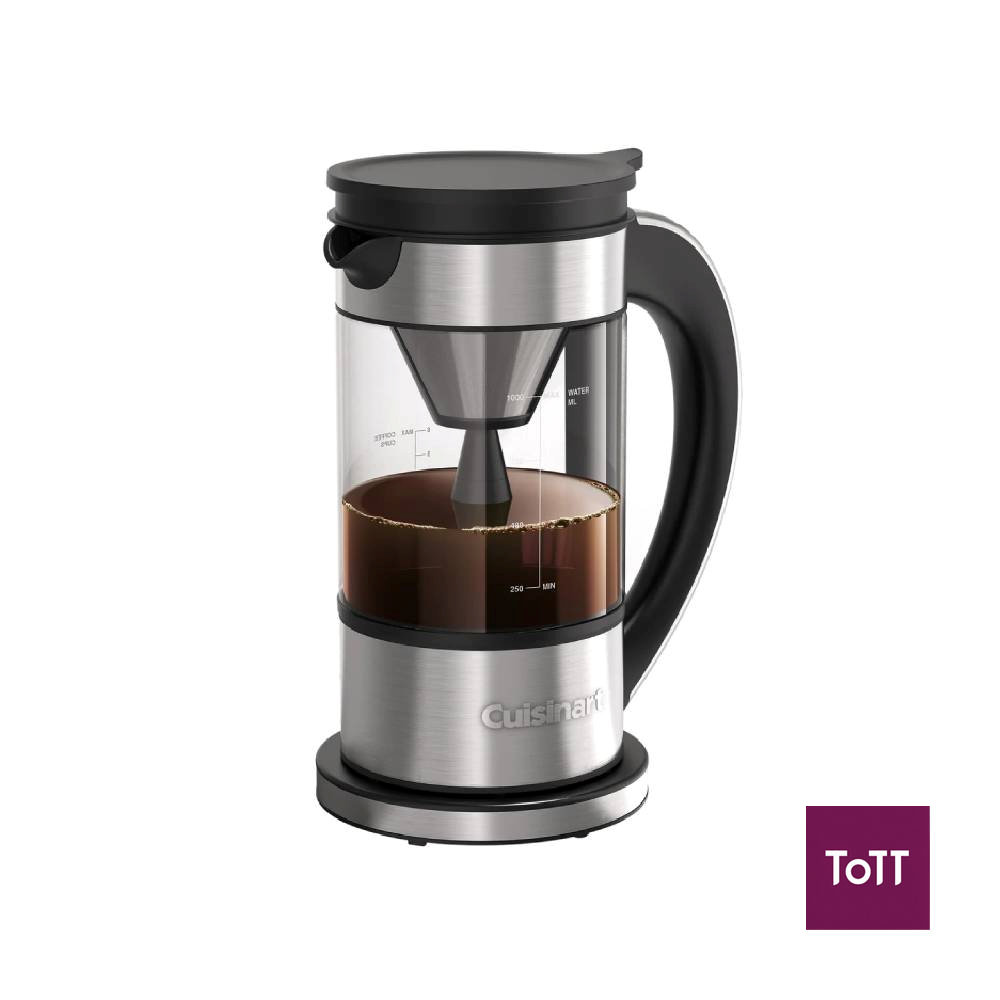 What is a Fountain Coffee Maker: This is a brand new type of coffee maker equipped with a spinning system. It sucks up water than the spin system, passes through the middle of the filter, reaches the top of the filter and is fountain-dripped into the filter. 7 temperature settings and extraction time (1-8 minutes) can be set. Besides coffee, it can be used for tea, green tea, or kettle.
The parts are removable, so it is easy to clean and can be used cleanly. After extraction, heat retention can be maintained for 30 minutes at the selected temperature (70/80/90°C). Holds up to 6 cups at a time.
A kitchen filled with great food and company is the beating heart of any home. Let Cuisinart help you and yours Savor the Good Life®. Cuisinart is a small home appliance and kitchen products manufacturer. It was founded in 1971 and was the first company to introduce the food processor in the United States. Today Cuisinart offers a wide variety of products to make home food preparation simpler and more convenient. It sells bakeware, can openers, blenders, cookware, dinnerware, slow cookers and more.