Cuisinart Fruit Scoop™ Frozen Dessert Maker Attachment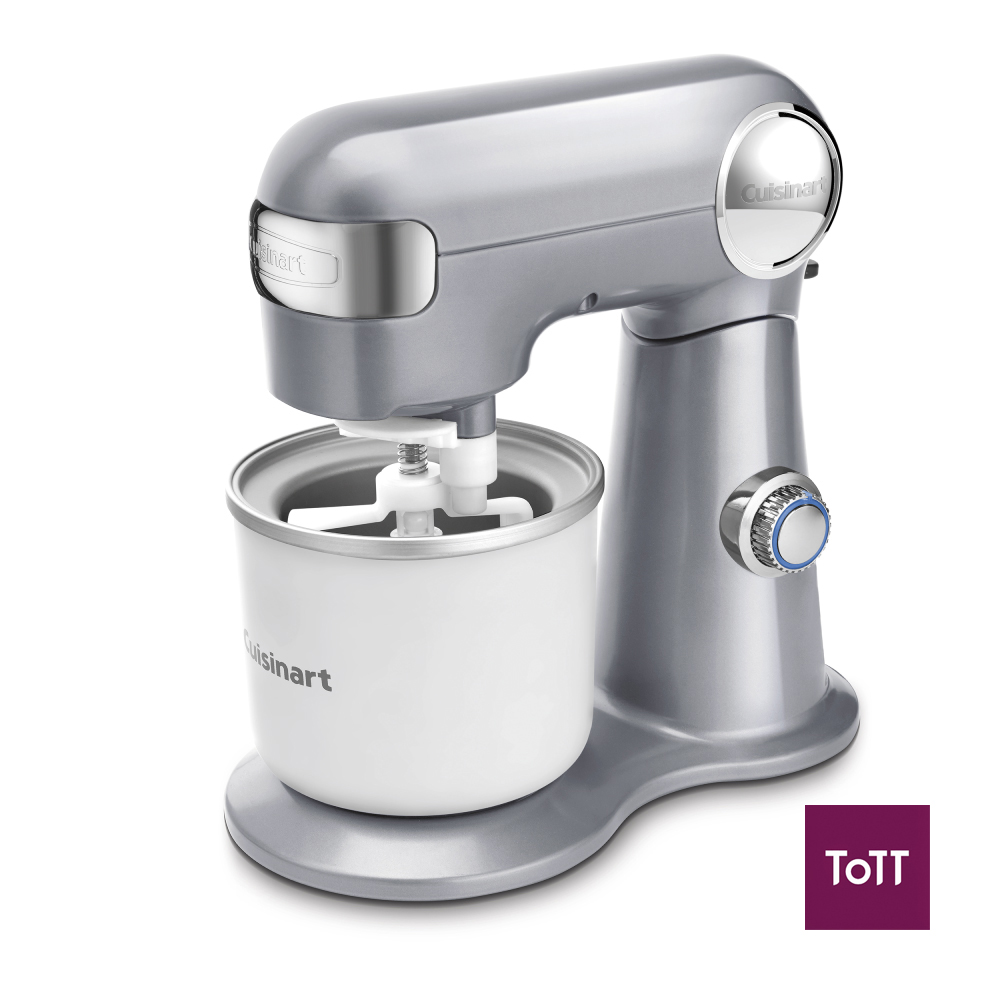 Make fresh fruit desserts and ice cream in just 10-25 minutes in the 1.5 Quart Fruit Scoop™ Frozen Dessert Maker Attachment! Once the bowl has frozen fully (may take up to 24 hours), remove from your freezer and lock into place on the stand mixer. Attach the fresh fruit or ice cream paddle, and get creative! Only for use with SM-50 series stand mixer. Does not fit SM-35 series.
Cuisinart is a universally recognized name. The prestigious Cuisinart brand is not limited to food processors. The company is a full-service culinary resource with a wide array of products, preferred by chefs and favoured by consumers. From small kitchen appliances including knives, coffee makers, air fryers, food processors, blenders, cookware, bakeware, grills, and more, Cuisinart has any kitchen covered.