Cuisinart Griddler GR-4NHK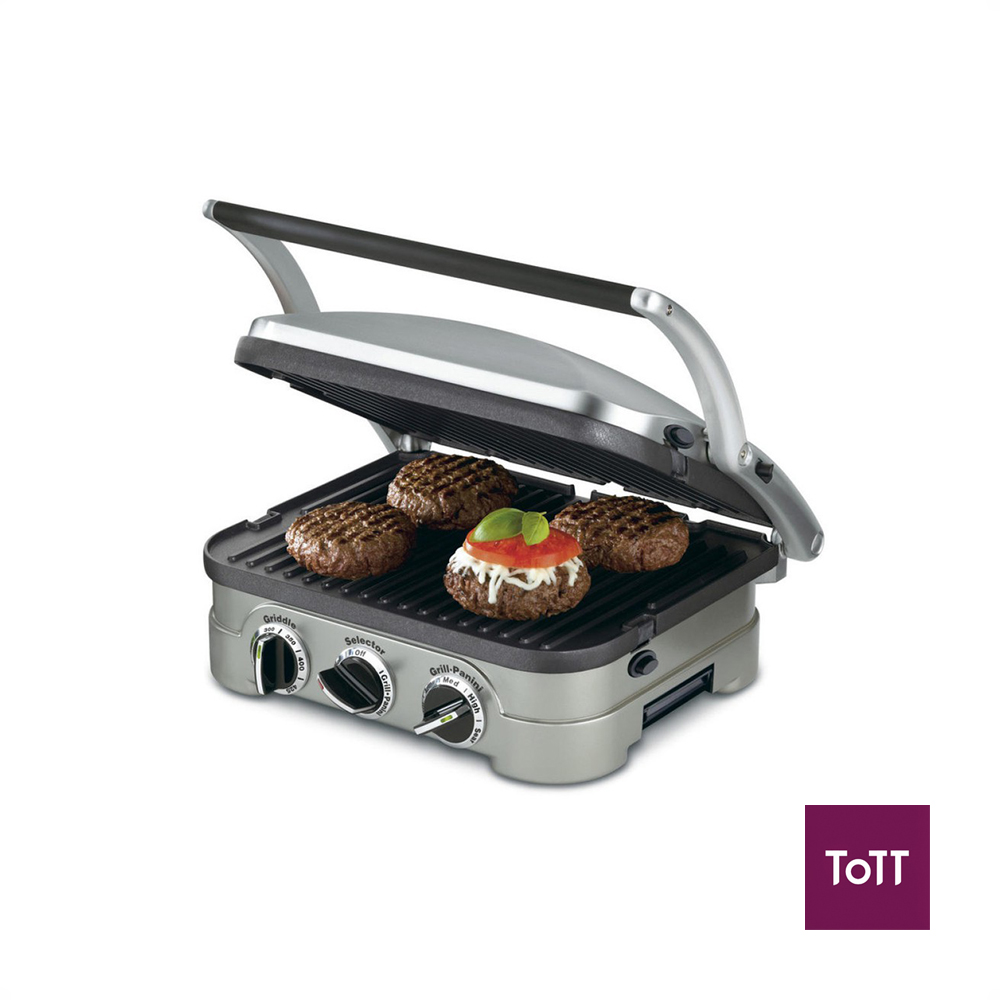 The Cuisinart griddler makes multifunctional an understatement! With Five separate cooking options, it can handle everything from Pancakes to Sausages to Grilled Cheese to Steaks, Hamburgers And Panini. A floating cover and one set of reversible plates that snap in and out turn the Griddler into a contact Grill, A Panini Press, A Full Grill, A Full Griddle, Or Half Grill/Half Griddle. Dual Temperature controls ensure everything is perfectly cooked!
Cuisinart is a universally recognized name. The prestigious Cuisinart brand is not limited to food processors. The company is a full-service culinary resource with a wide array of products, preferred by chefs and favoured by consumers. From small kitchen appliances including knives, coffee makers, air fryers, food processors, blenders, cookware, bakeware, grills, and more, Cuisinart has any kitchen covered.