Cuisinart Pasta Roller and Cutter Attachment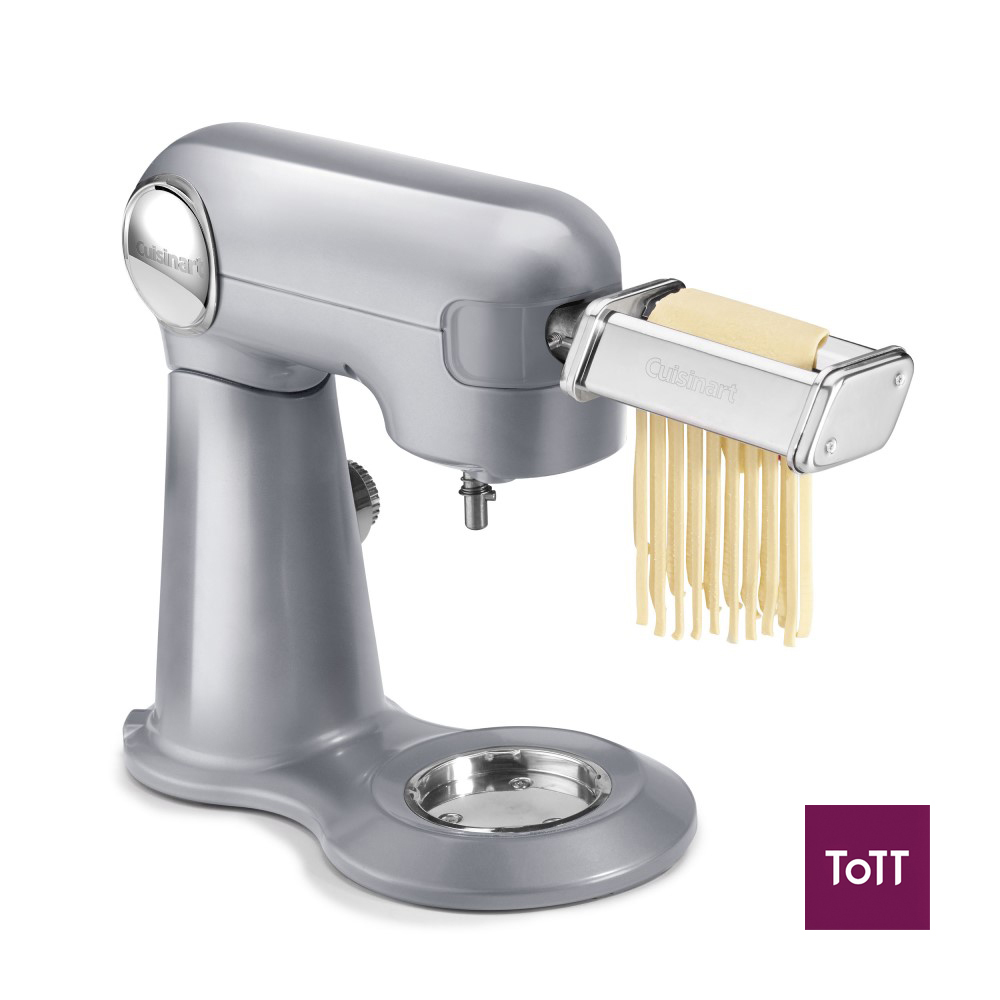 The Cuisinart™ Pasta Roller and Cutter Attachment connects to your precision master™ Stand mixer to make a variety of homemade pastas. Pasta sheet roller lets you make fresh lasagne or hand-cut pasta of differing thicknesses, while the other two cutters make Fettuccine or spaghetti. Homemade pasta will become an everyday affair! For use with SM-50 series and SM-35 series stand mixers.Use and Care: Pasta roller and cutters must be kept dry. Do not immerse in water, or spray with water, on any part of the attachments.
Cuisinart is a universally recognized name. The prestigious Cuisinart brand is not limited to food processors. The company is a full-service culinary resource with a wide array of products, preferred by chefs and favoured by consumers. From small kitchen appliances including knives, coffee makers, air fryers, food processors, blenders, cookware, bakeware, grills, and more, Cuisinart has any kitchen covered.