Danielle Elite Holm Oak Handle Chef Knife 20cm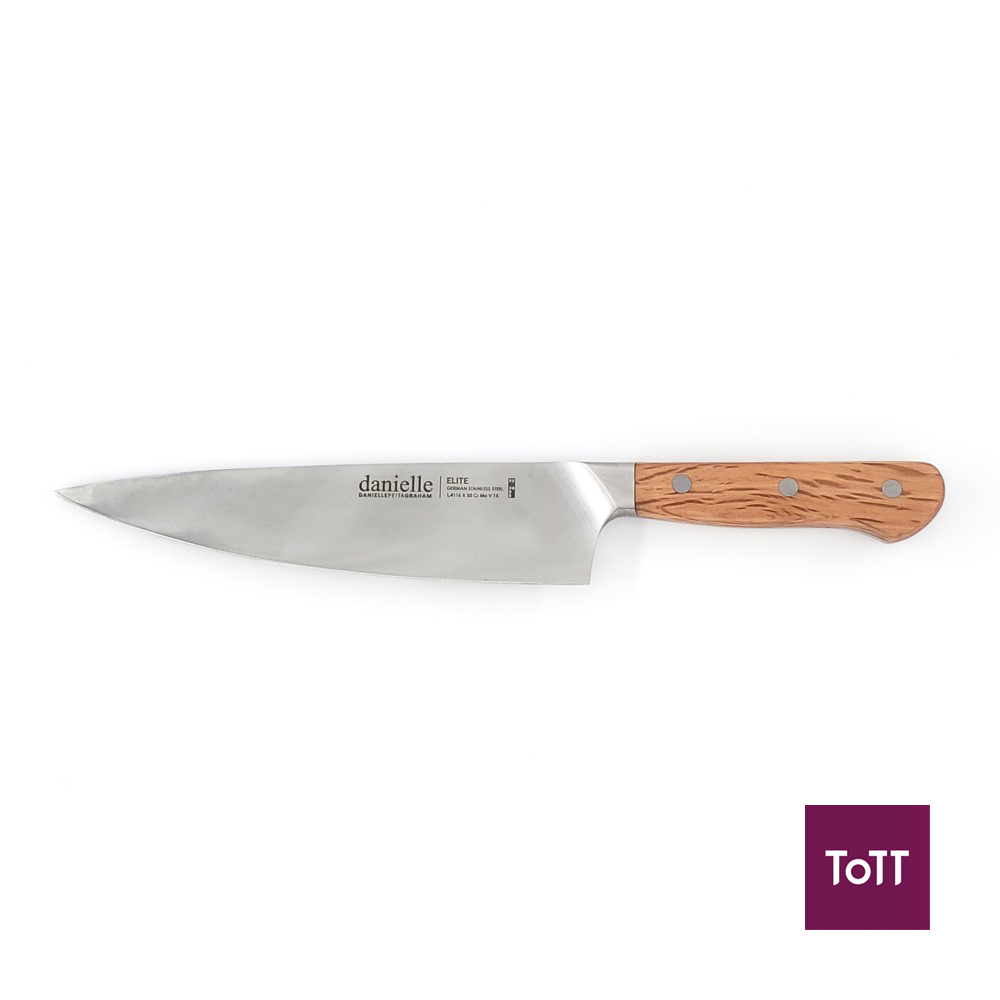 The ESSENTIAL, highly user-friendly knife collection with professional cutting performance. Indispensable for everyday kitchen prep work, this stainless steel chef knife is one of those kitchen items you'll reach for time and again. The forged blade with satin finish provides professional cutting performance and the most important and all-rounded cutting tool in your kitchen. It features an ergonomic Holm Oak handle.
Danielle peita graham range of ESSENTIAL kitchenware collections makes cooking food at home easier. From kitchen utility knives, cutting boards to ESSENTIAL chef woks, it is easy for you and your children to cook together and make fond memories in your home.