Danielle Essential Medium Wood Fibre Cutting Board, Black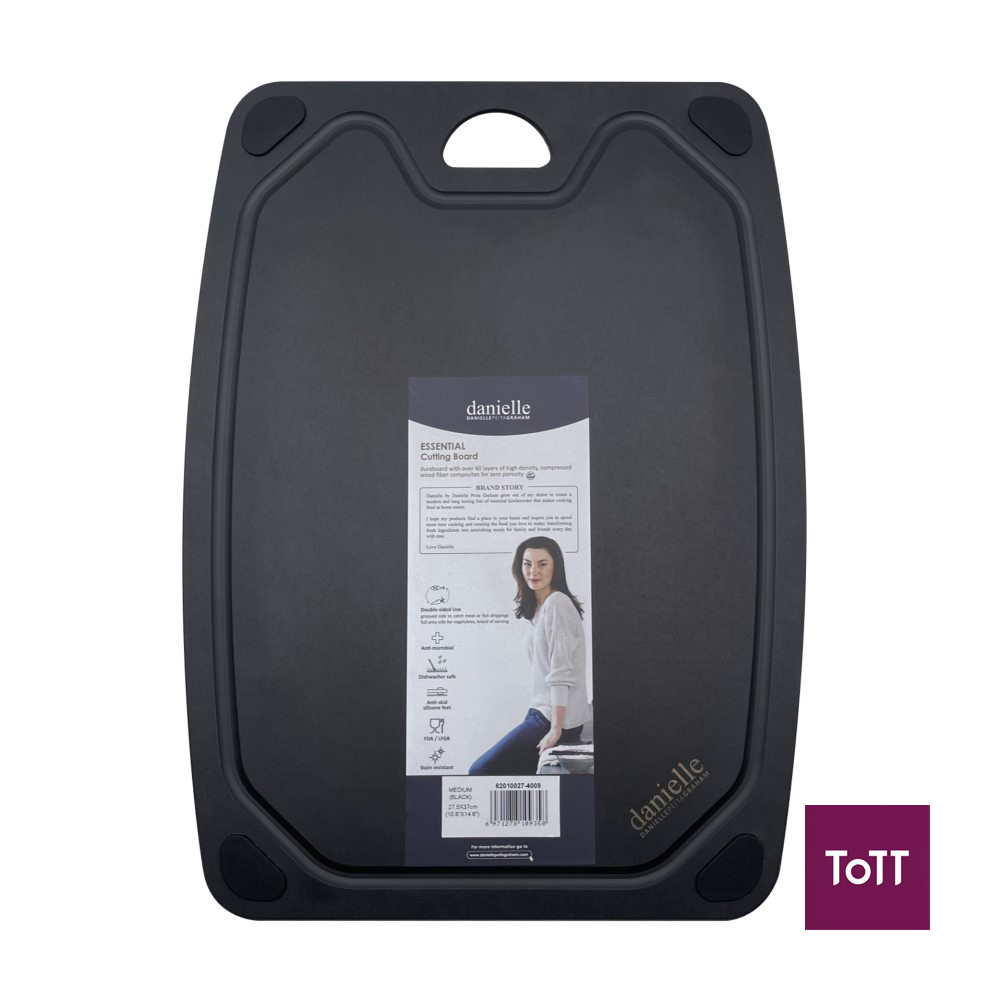 This ESSENTIAL cutting board is made of 40 layers of wood fibre with anti-microbial coating. It offers a knife-friendly, durable cutting surface which is stain and water resistant, nonporous and dishwasher safe. Its thin profile design with built-in utility hole creates a modern look and easy for storage.
Danielle peita graham range of ESSENTIAL kitchenware collections makes cooking food at home easier. From kitchen utility knives, cutting boards to ESSENTIAL chef woks, it is easy for you and your children to cook together and make fond memories in your home.