Danielle Initial Santouku Knife 7 Inch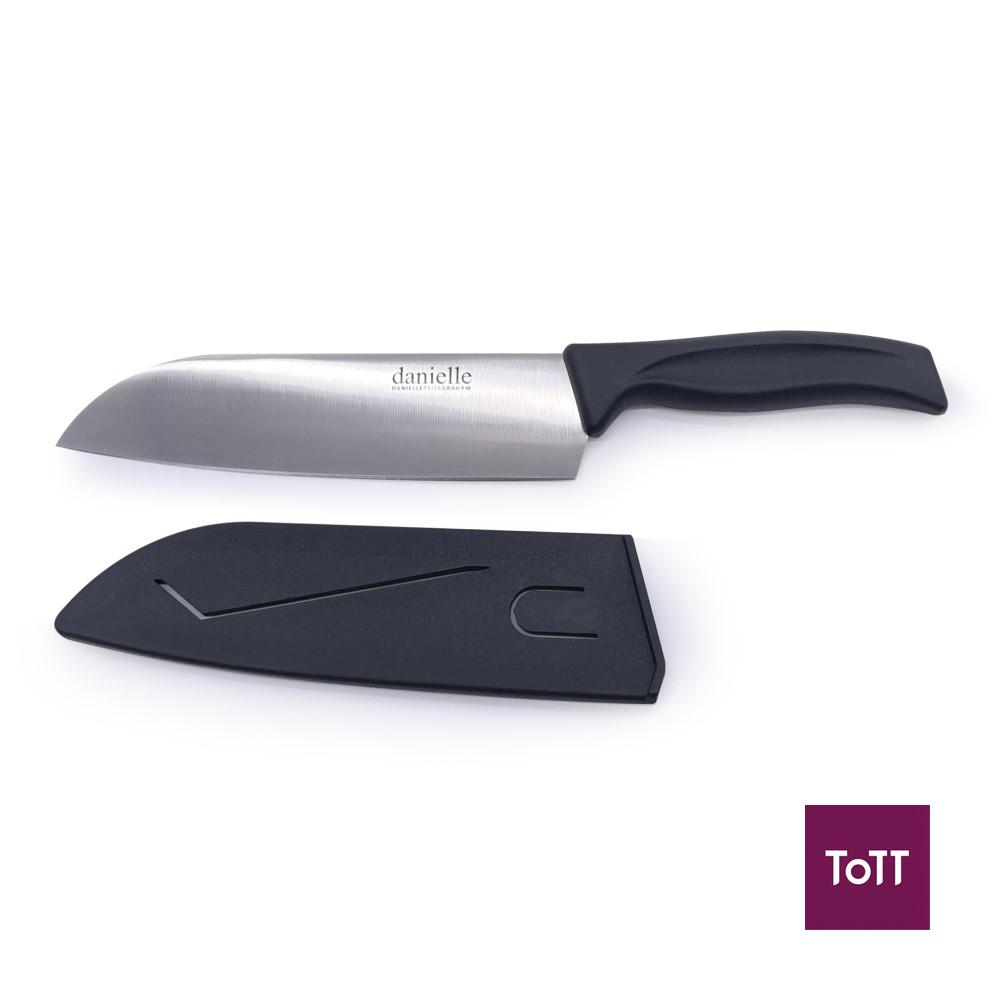 An entry-level knife collection for your everyday cook. Santoku also means "three virtues" which is perfect for cutting meat, fish and vegetables. Indispensable for everyday kitchen prep work, this stainless steel santoukou knife is perfect for cutting meat, fish or vegetables. This knife is an all-rounded cutting tool in your kitchen. It is lightweight and has an antimicrobial handle designed to reduce the level of bacteria on the knife.
Danielle peita graham range of ESSENTIAL kitchenware collections makes cooking food at home easier. From kitchen utility knives, cutting boards to ESSENTIAL chef woks, it is easy for you and your children to cook together and make fond memories in your home.