De Buyer Affinity Stainless Steel Round Saute Pan 20x7cm, 1.7L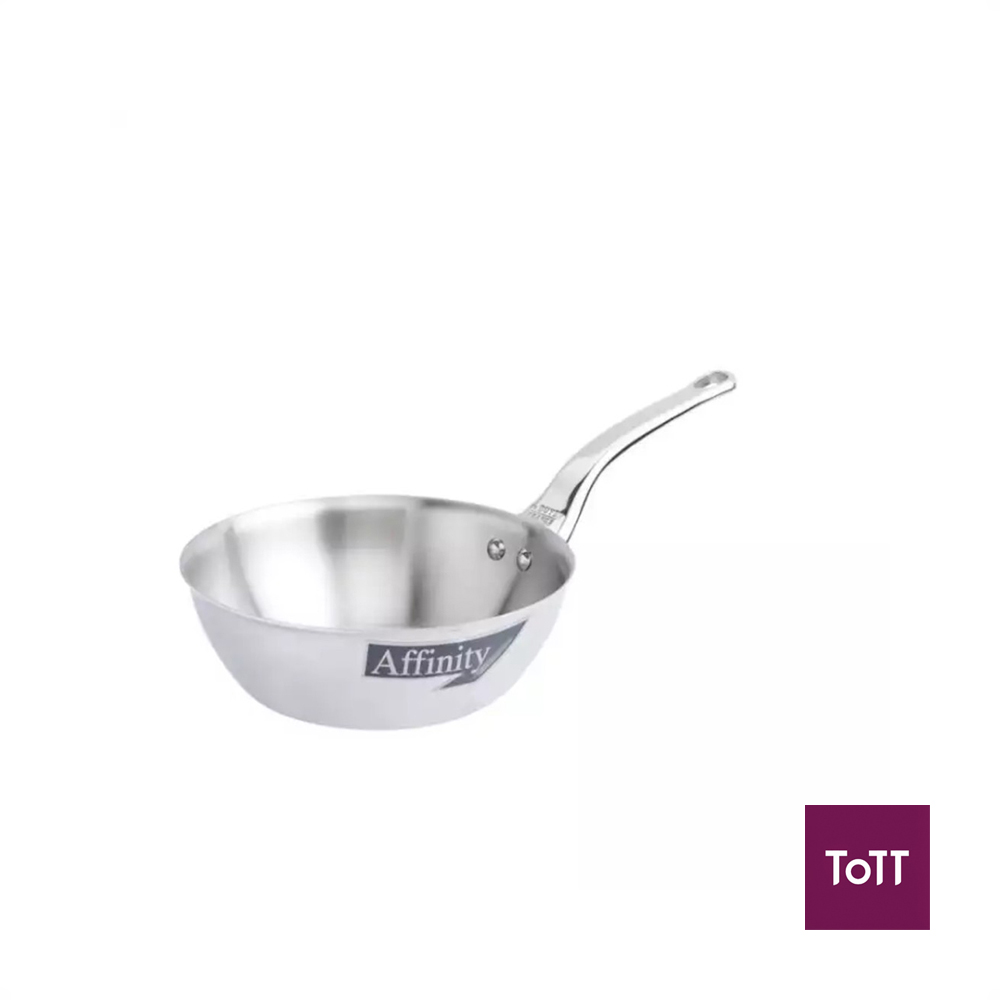 Gorgeous and high performing, the AFFINITY Rounded Sauté-pan features a sleek and polished aesthetic and remarkable 5-ply construction. With a stainless steel exterior and aluminum inner layer, this pan offers precise temperature control and uniform heat distribution. Ideal for reduction, this pan's rounded shape enables greater evaporation than the average sauté-pan. Cut your cooking time in half with this energy efficient pan.
The De Buyer company was founded in 1830 and has been creating and manufacturing the best kitchen and pastry utensils for both professional and home chefs. De Buyer designs and manufactures cooking and pastry utensils for restaurant trades and top-of-the-range gastronomy that ranges from silicone baking moulds, kitchen utensils to quality frying pans. Discover a wide range of expert cookware and bakeware that is loved by all gourmets and gourmands!