De Buyer Aluminium Baking Sheet L60xW40xH2cm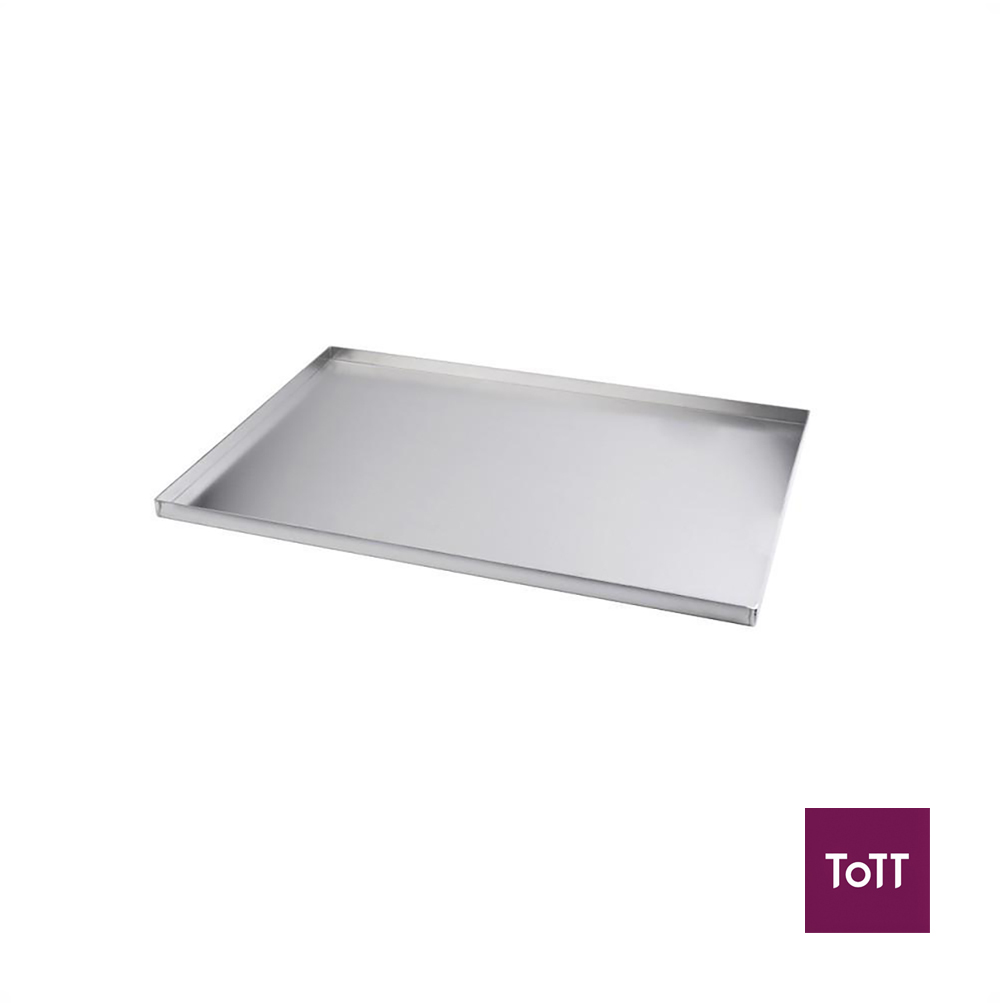 Introducing a lighter, better way to bake: De Buyer all-new aluminum baking pan. Lightweight aluminum construction ensures it's always easy to lift and move the pan, while also providing even heat dispersion for crispy, delicious results. This pan is the ideal option for baking cookies, pastries, tarts, and even pizzas. This lightweight, all-aluminum pan brings simplicity to the kitchen. Simply preheat your oven, place your cookies, pizza, or other food on the pan, and then bake it to delicious perfection. Note that this pan does not have a non-stick coating, so light oiling may be necessary with some foods.
The De Buyer company was founded in 1830 and has been creating and manufacturing the best kitchen and pastry utensils for both professional and home chefs. De Buyer designs and manufactures cooking and pastry utensils for restaurant trades and top-of-the-range gastronomy that ranges from silicone baking moulds, kitchen utensils to quality frying pans. Discover a wide range of expert cookware and bakeware that is loved by all gourmets and gourmands!