De Buyer Choc Aluminium Non-Stick Frying Pan 32cm, Red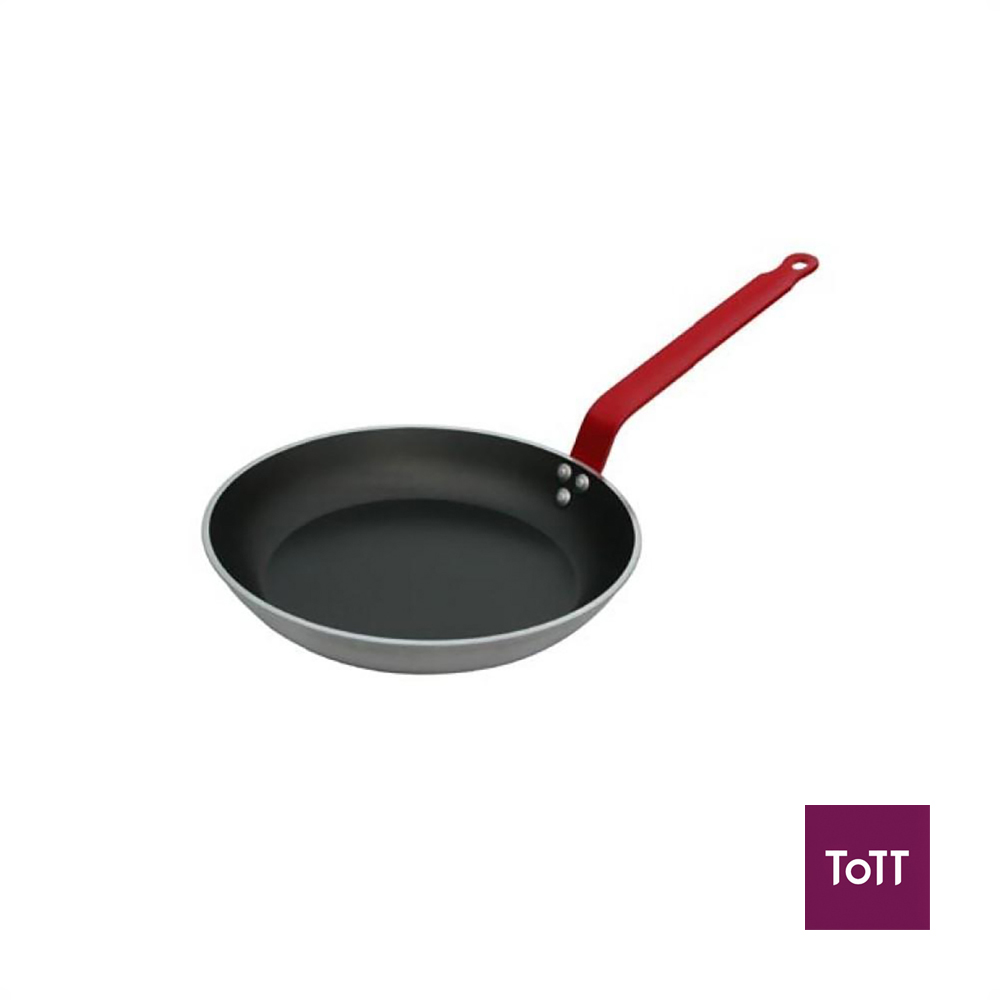 Complete your HACCP regulated kitchen with this bold and timeless, red handled Choc Nonstick 32cm Fry Pan. The red is a reminder – this one is for meat. Enjoy pork chops and steak seared and fried on the 5 layers of nonstick and scratch resistant, PTFE coating. Perfect for keeping meat lover's meals in a separate cooking space. Enjoy your kitchen experience with respect to food allergies and dietary needs. Guaranteed PFOA free.
The De Buyer company was founded in 1830 and has been creating and manufacturing the best kitchen and pastry utensils for both professional and home chefs. De Buyer designs and manufactures cooking and pastry utensils for restaurant trades and top-of-the-range gastronomy that ranges from silicone baking moulds, kitchen utensils to quality frying pans. Discover a wide range of expert cookware and bakeware that is loved by all gourmets and gourmands!