De Buyer Silicone-Coated Fibreglass Baking Mat Airmat L40xW30cm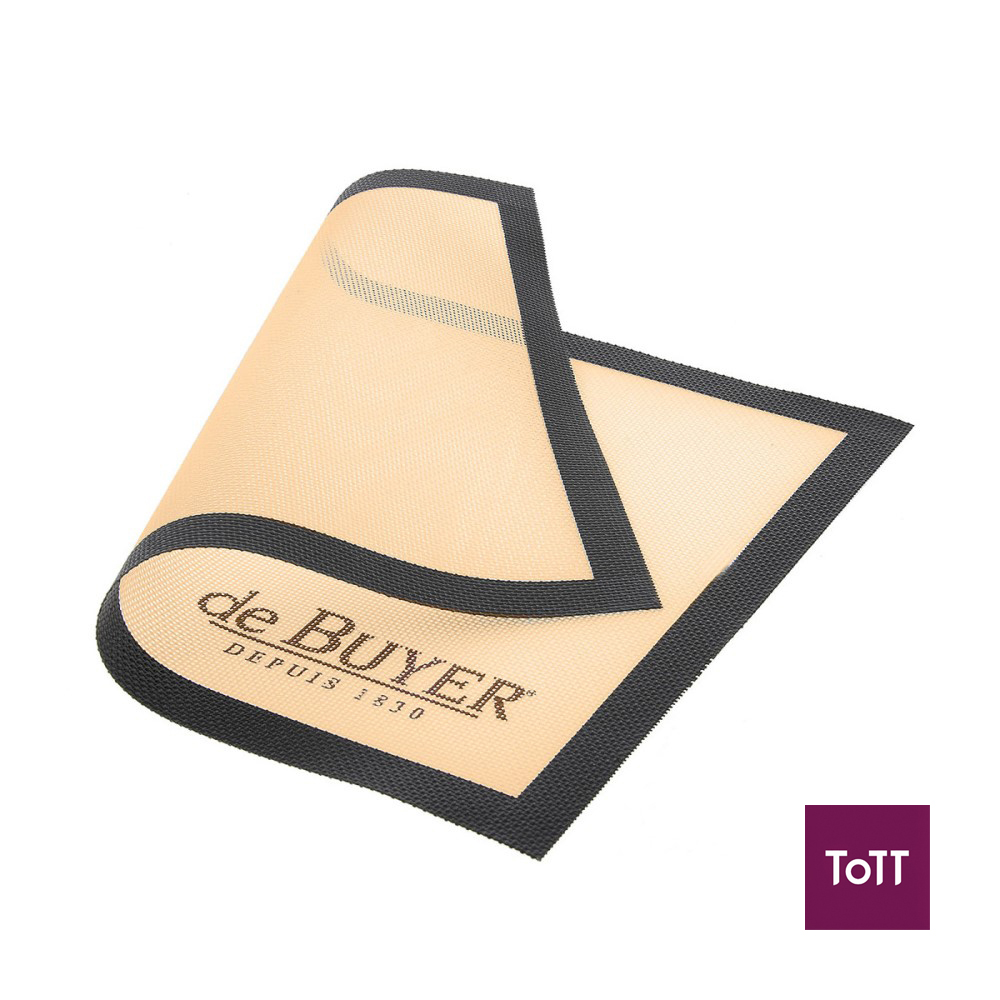 Perfect for baking bread, tart, croissant dough, and choux paste, this perforated silicone baking mat is ideal to bake raw frozen dough. The ventilated fabric ensures air flow to encourage even cooking and to create a golden, delicious exterior. It's also designed to be long-lasting. Using this silicone baking mat is simplicity itself. Just roll out your dough and then place it on the mat. The mat can be used on a standard baking pan or perforated pan for more even baking. When you're done, just wipe it clean.
The De Buyer company was founded in 1830 and has been creating and manufacturing the best kitchen and pastry utensils for both professional and home chefs. De Buyer designs and manufactures cooking and pastry utensils for restaurant trades and top-of-the-range gastronomy that ranges from silicone baking moulds, kitchen utensils to quality frying pans. Discover a wide range of expert cookware and bakeware that is loved by all gourmets and gourmands!