De Buyer Stainless Steel Balloon Whisk L45cm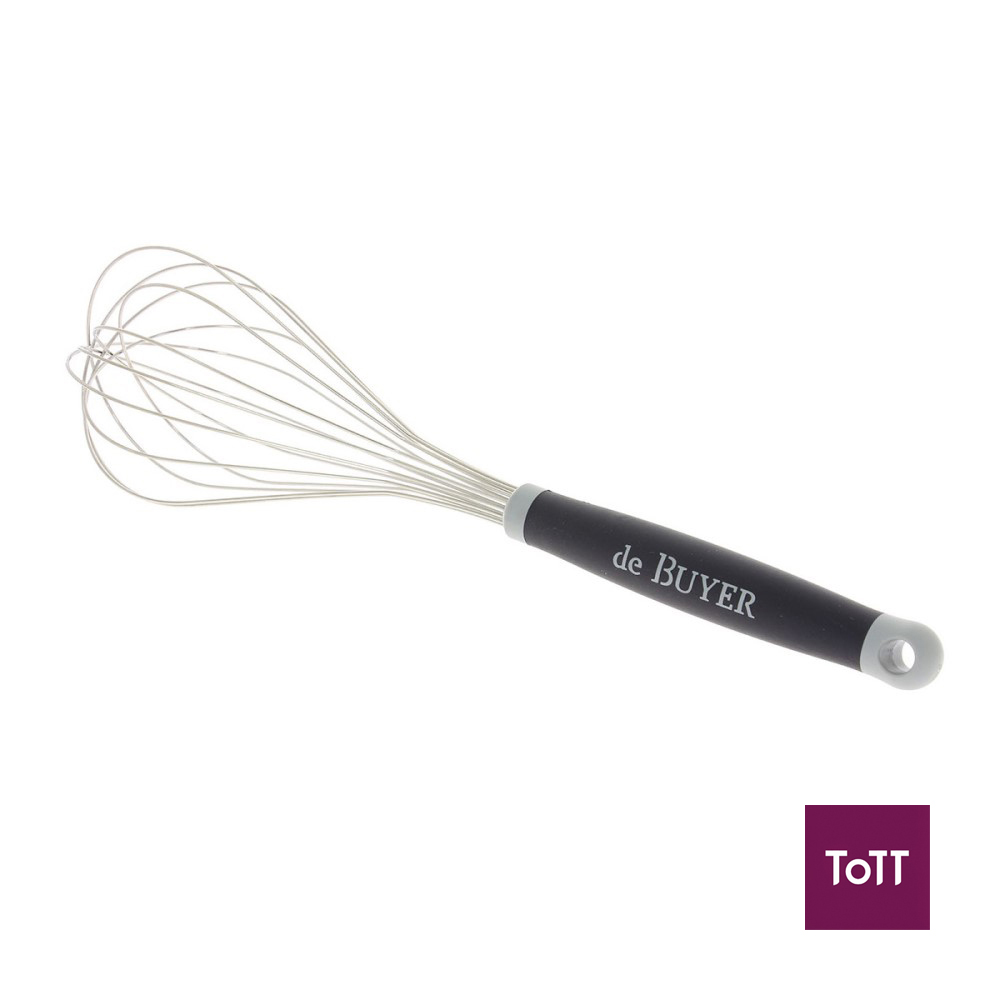 This balloon whisk is designed with stainless steel wires with spring quality that does not loosen and deform from the handle. The wire grip is perfectly hygienic and can be sterilized. The polypropylene handle is ergonomic and insulated designed with a hole on the top for easy drain and storage. This is essential for cooking and patisserie for both professional and home cooking. It is dishwasher safe. This whisk has a large and hard springy wire. It is specially designed for beating egg whites until stiff.
The De Buyer company was founded in 1830 and has been creating and manufacturing the best kitchen and pastry utensils for both professional and home chefs. De Buyer designs and manufactures cooking and pastry utensils for restaurant trades and top-of-the-range gastronomy that ranges from silicone baking moulds, kitchen utensils to quality frying pans. Discover a wide range of expert cookware and bakeware that is loved by all gourmets and gourmands!