Eko Regal Stainless Steel Kitchen Utensils Storage Stand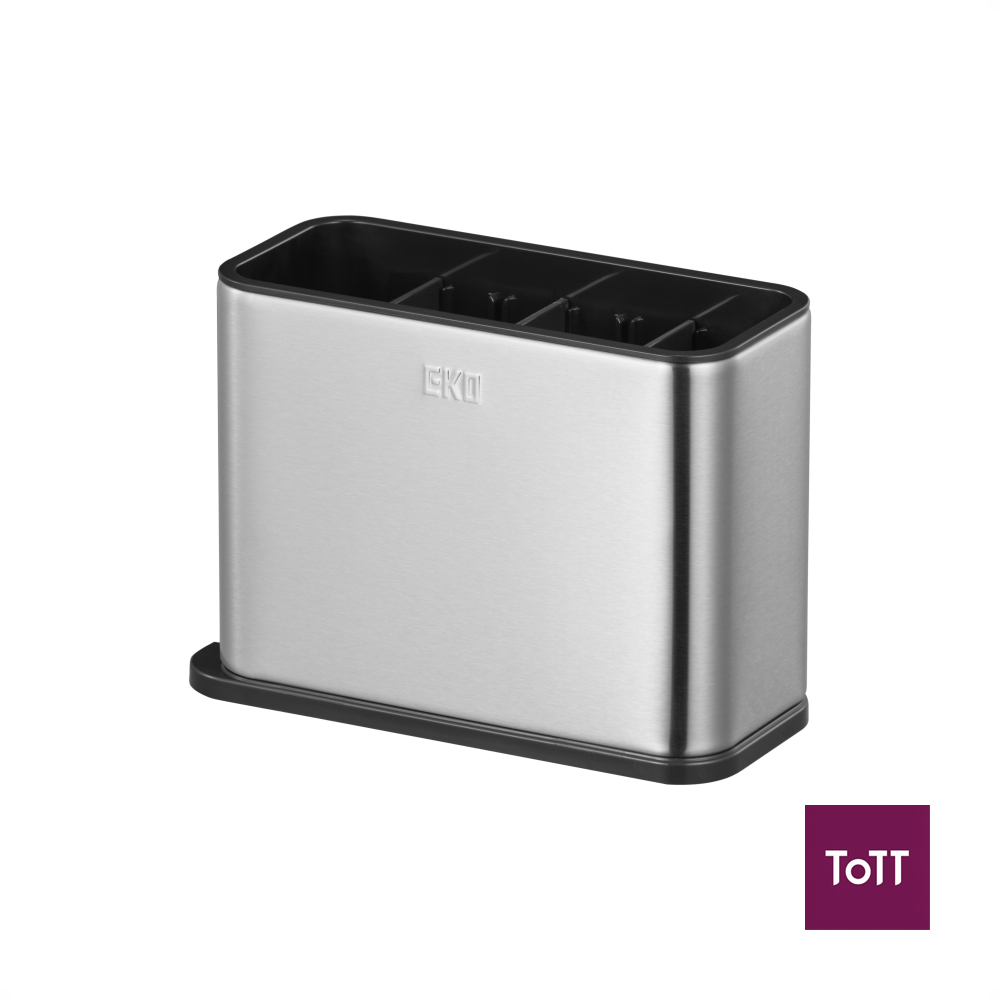 The EKO regal stainless steel kitchen utensils storage stand is perfect for storing a variety of long-handled kitchen tools, utensils while the other side contains a series of specially-designed slots to store your knives angled downwards. It also dismantles for easy cleaning.
EKO was founded in 1997 with a vision to continuously innovate and redefine homeware. For homemakers seeking to transform their environment into a stylish and eco-efficient world, EKO is the way to re-imagine their home, with environmentally friendly products designed with beauty and intelligence at their heart. EKO brings aesthetics, high-quality, crafted materials and smart technology to the world. Sensible eco living, that is what the brand stands for EKO! EKO-Europe supplies under its own EKO brand high-quality products that add enjoyment to daily living. Products that radiate quality and are affordable to everyone, that's EKO. In recent years, EKO-Europe has grown and has acquired a strong position on the European market. EKO products are designed in-house and manufactured in our own factory with qualified personnel. Therefore, we can guarantee an optimal quality of our products and the best value for your money.