Excalibur Tray Dehydrator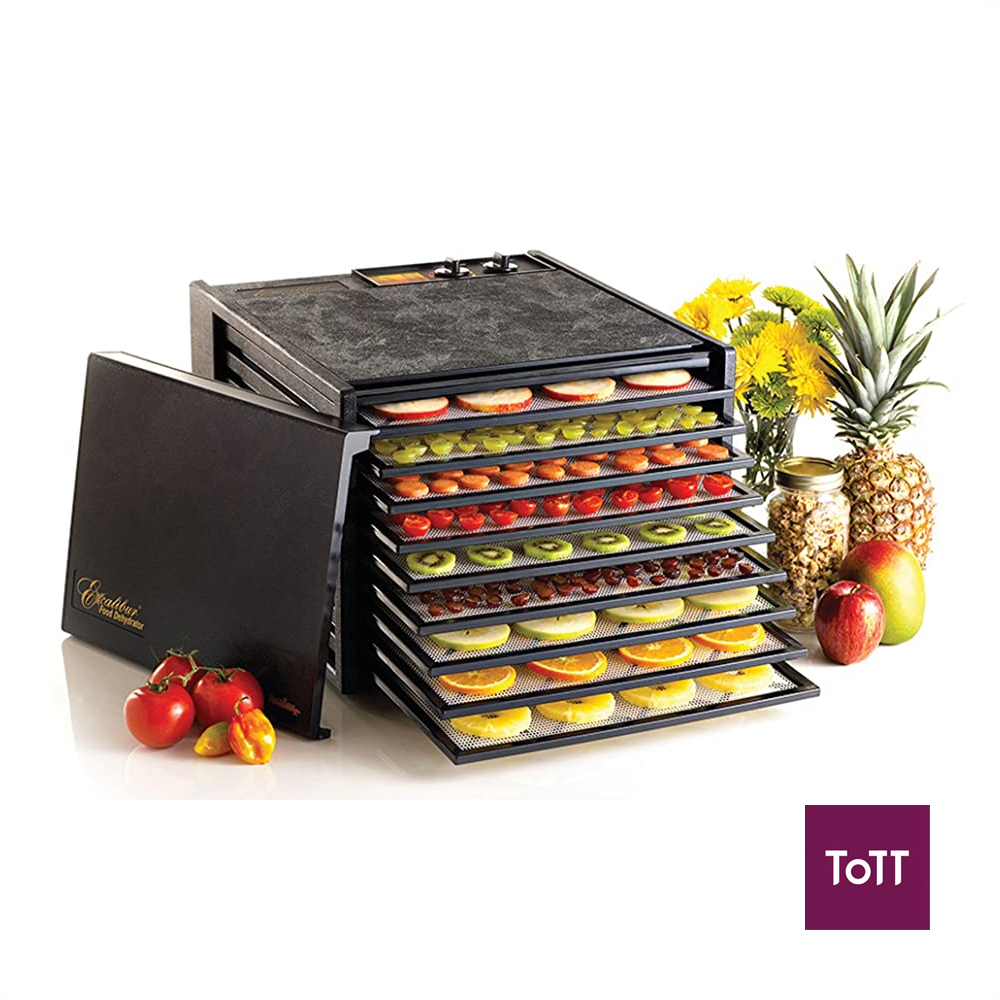 Dehydrate fruits, vegetables, nuts, meat for jerky, fruit puree for fruit roll-ups, raise bread or make homemade yogurt. The perfect snacks for you and your guests. Excalibur's patented hyperwave technology and horizontal parallex drying removes water from food with a continuous circulation of thermostatically-controlled warm air, efficiently and user-friendly.
Excalibur products are for individuals who cultivate a lifestyle of health and well-being. Products that are functional yet transformational, empowering you to alter the way you live, feel and nourish the body. Since 1973, Excalibur has consistently introduced advancements related to the mechanics of dehydration. In the process of perfecting dehydration, a legacy was born. Excalibur dehydrators are still manufactured with the same passion and performance values that defined the brand since its inception.