Giesser Boning Knife 15cm with Med Blade, Plastic Handle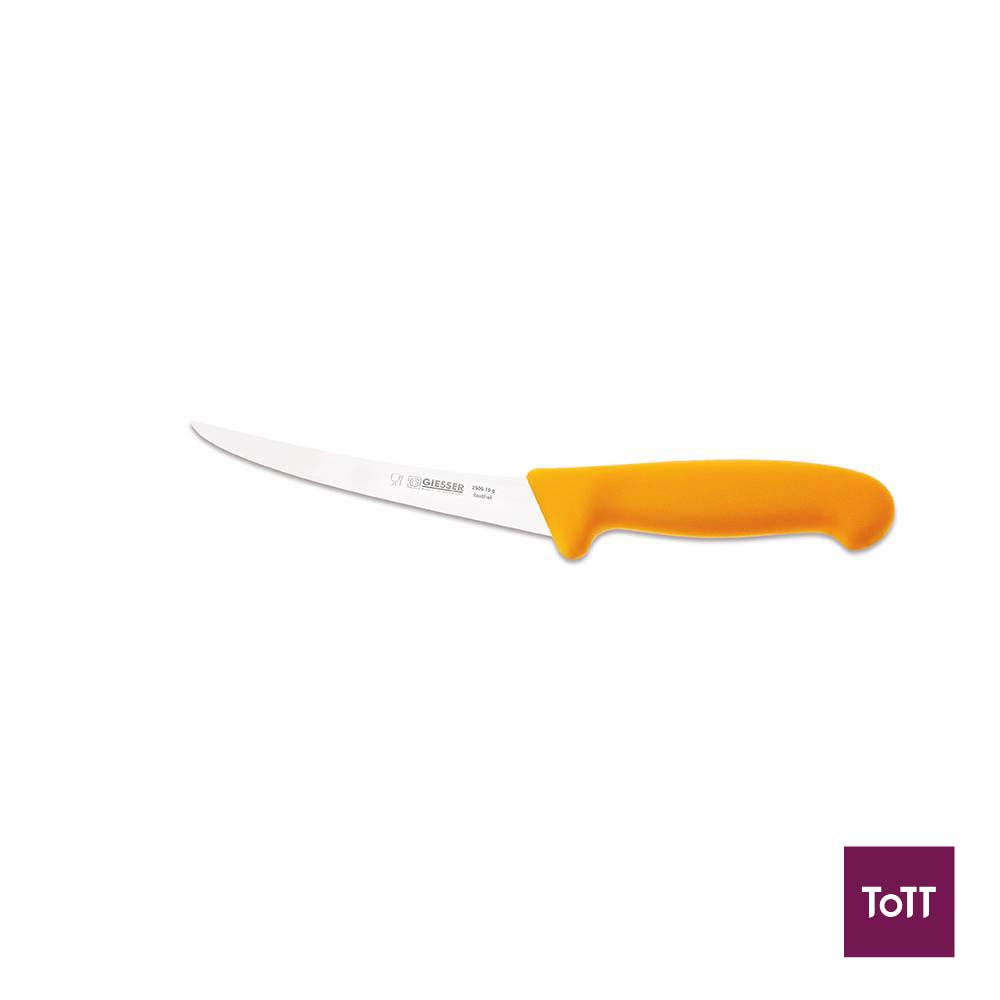 The 15cm Giesser Standard curved boning knife features a narrow semi-flexible blade ideal for large pieces of meat with thick bones. The handle is made from TPE, a thermoplastic elastomer with excellent anti-slip properties. The protective guard prevents the hand from slipping when holding the knife.The Giesser standard range is for anyone looking for a quality knife that suits a wide variety of applications.
As one of the world's leading manufacturers of quality knives and accessories for professional use, GIESSER produces more than 8,000 knives daily at its plant in Winnenden, Germany. The broad product range includes 2,500 different forged and stamped knives, as well as accessories for the food service and food processing industries. GIESSER products feature outstanding materials and first-class workmanship. You'll find just the right tool for your demands.