Giesser Mincing Knife, Plastic Handle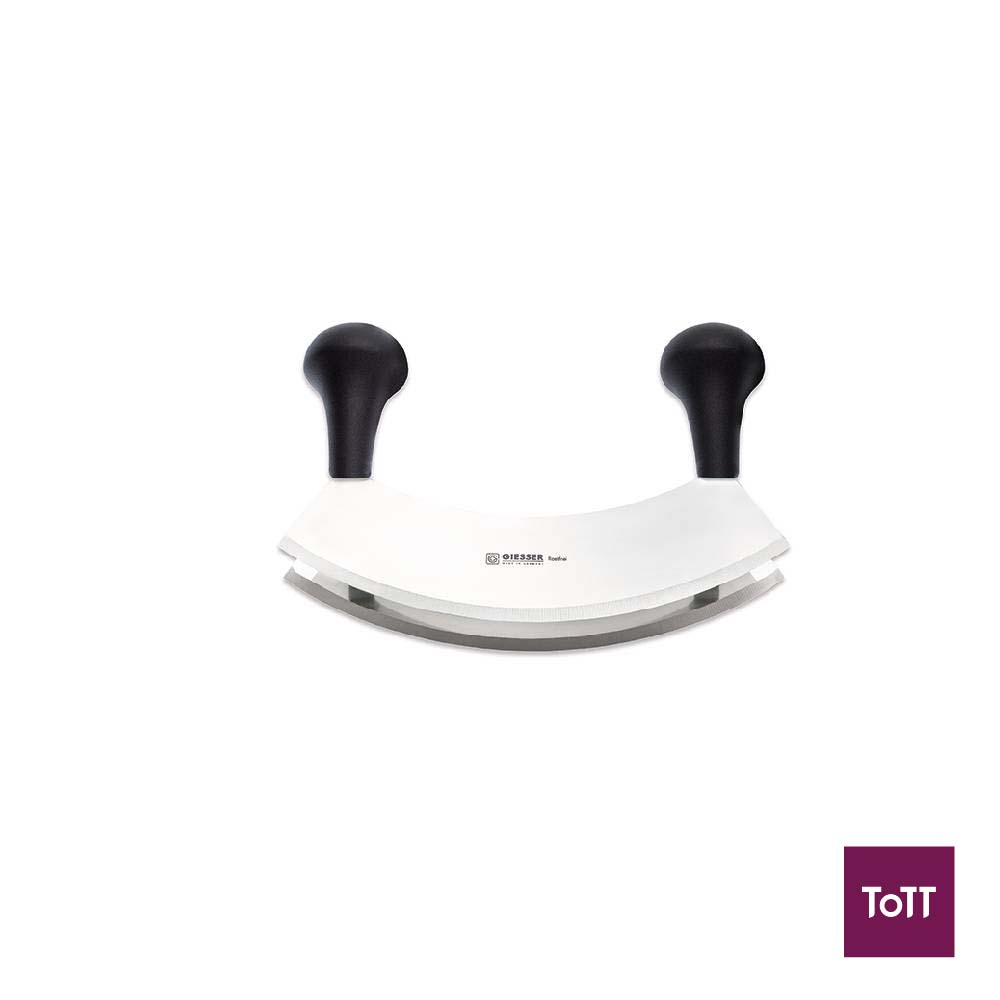 Thoroughly cut through herbs of any kind, garlic, onions, and much more with Giesser Mincing Knife. The mezzaluna encourages a rocking motion to aid chopping. It's quick to master thanks to the smooth, contoured design and will have you chopping herbs extremely quickly.
As one of the world's leading manufacturers of quality knives and accessories for professional use, GIESSER produces more than 8,000 knives daily at its plant in Winnenden, Germany. The broad product range includes 2,500 different forged and stamped knives, as well as accessories for the food service and food processing industries. GIESSER products feature outstanding materials and first-class workmanship. You'll find just the right tool for your demands.