Giesser Poultry Shears L25cm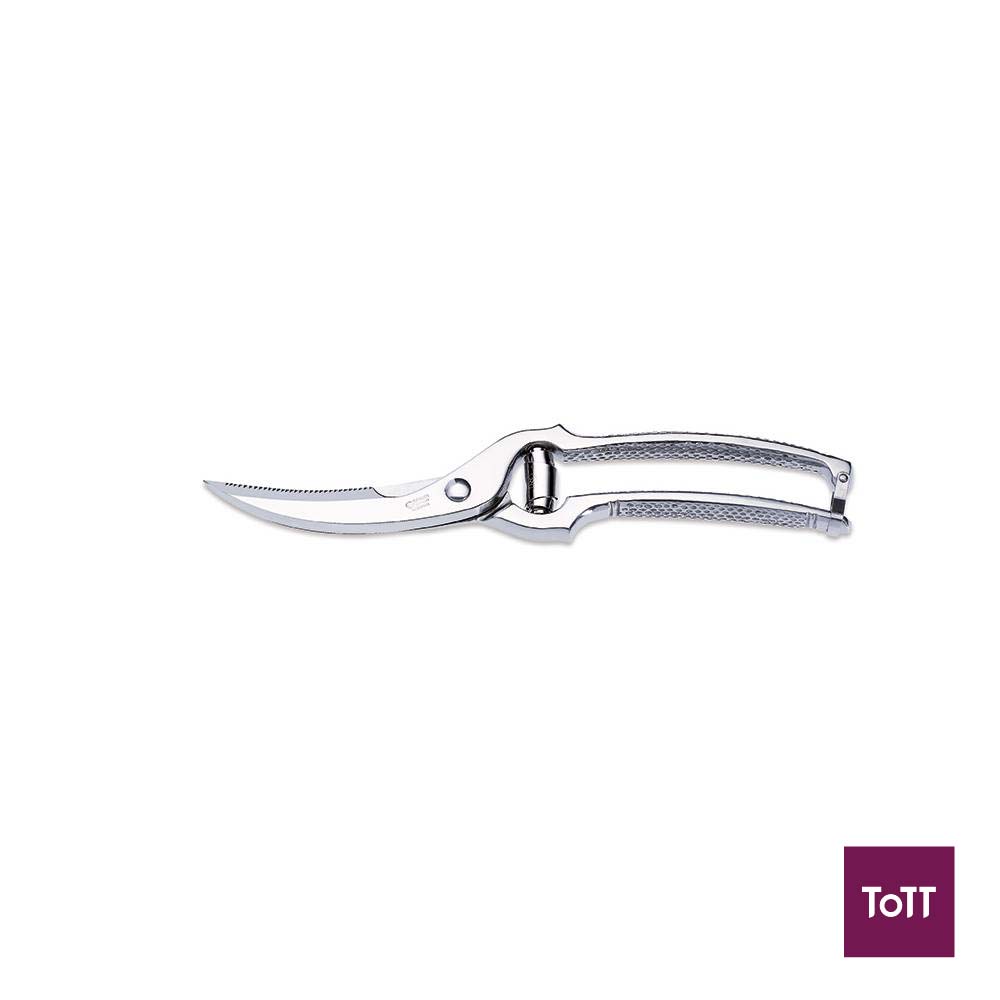 Your kitchen tasks will become so much easier, such as slicing through raw meat or tough tendons, butterflying a whole chicken or turkey, trimming fat, chopping up herbs or vegetables with the Giesser Poulty Shears. These utility scissors feature anti-slip, micro-serrated blades to allow for a firmly secure grip and precise snipping every time. The cooking shears are made from food-grade stainless steel.
As one of the world's leading manufacturers of quality knives and accessories for professional use, GIESSER produces more than 8,000 knives daily at its plant in Winnenden, Germany. The broad product range includes 2,500 different forged and stamped knives, as well as accessories for the food service and food processing industries. GIESSER products feature outstanding materials and first-class workmanship. You'll find just the right tool for your demands.