Giesser Wire Cheese Cutter 23cm For Soft Cheese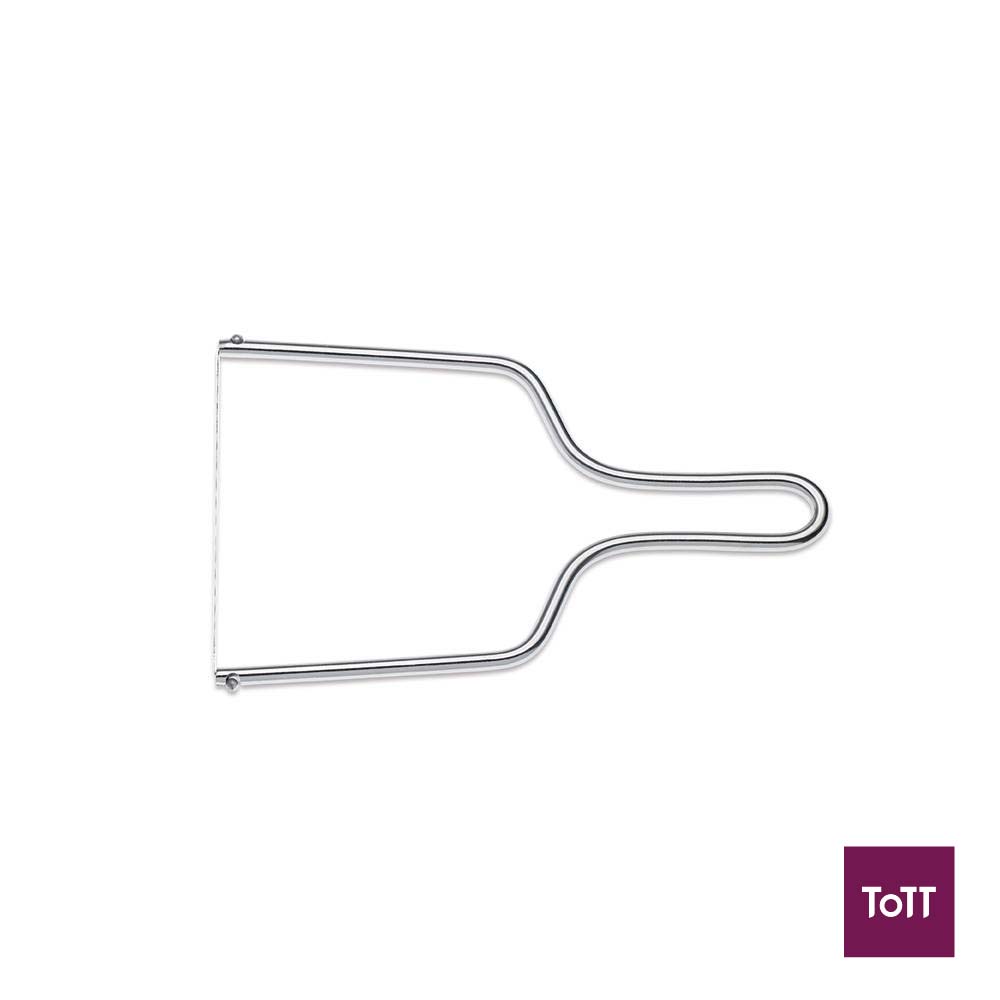 The Giessser cheese wire cutter can be used to safely sliced young cheeses without a rind. It provides even cuts of delicious cheese at any time. This cheese slicer can cut semi-hard, and soft cheese, soft fruit, soft vegetables, desserts, eggs, handmade soap and more. Its clever design allows the wire to pass completely and efficiently through the cheese into the groove below ready for your party cheese plate.
As one of the world's leading manufacturers of quality knives and accessories for professional use, GIESSER produces more than 8,000 knives daily at its plant in Winnenden, Germany. The broad product range includes 2,500 different forged and stamped knives, as well as accessories for the food service and food processing industries. GIESSER products feature outstanding materials and first-class workmanship. You'll find just the right tool for your demands.